Week Beginning 30th March 2020
Theme - Easter!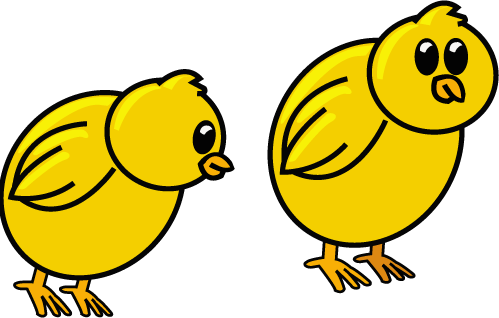 This week's theme is all about the Christian festival Easter. In school, throughout the year, your child learns about a whole range of celebrations and festivals from around the world. Through these rich cultural experiences your child learns about the values and traditions of other countries. Easter is about the Christian celebration of the coming back to life (Resurrection) of Jesus Christ. It is also considered to be the most important date in the Christian calendar.
Good Friday: Christians remember the day that Jesus died.
Easter Sunday: Jesus comes back to life. (The Resurrection)
Monday:
There is a very simple, child friendly version of 'The Easter Story' on You Tube that we would like you to watch:
https://www.youtube.com/watch?v=zQeU6gZzHT4
Can you name the main characters from the story?

Can you retell the main events?
Draw a simple picture of the Easter story. You may want to draw:
Jesus riding on the donkey.

Jesus on the cross.

The tomb.
Can you have a go at writing a sentence about your picture for example:
'Jesus rode on a donkey'.
Or, you may want to label the characters in your picture. Remember to listen carefully for the sounds that you can hear in the words.
Tuesday
Jesus had 12 special friends, called disciples.
Can you count up to 12?

Can you count out 12 objects?

Can you write the number 12?

What is 1 more than 12?

What is 1 less than 12?
Tell a grown up at home who your special friends are? Write a list of your special friends.
Wednesday - Easter Symbols
Discuss the different symbols that we see during Easter and talk about what they mean.
| | |
| --- | --- |
| Symbol | Meaning |
| The Cross | The main symbol of the Christian religion. |
| Hot Cross Buns | These buns have a cross on the top to remind us of Jesus. |
| Easter eggs | New life. |
| Baby chicks | New life. |
| The Easter Bunny | Spring and new life. |
Can you see or find any of these Easter symbols in your home or your local environment?
Thursday
If possible, plan an Easter egg hunt for your child to do at home. Ask your child to collect any eggs they find around your house or garden and put them in a box. You may want to number the eggs to allow your child to practise their number recognition. Once they have collected all the eggs you could ask the following questions.
How many eggs have you found?
Split the eggs into sets of different amounts and ask the following questions:
How many eggs are in this set?

If I put one more egg in this set, how many eggs will this set have now?

You have 3 eggs, if I take one away how many eggs will you have now?

If I add the eggs in this set and the eggs in this set together, how many eggs will there be in total?
Friday
Make an Easter card for someone in your family or a friend. You could use some of the ideas we have discussed during the week for a picture. You may want to use different materials to decorate your card! Your grown up will help you to write Happy Easter on your card and don't forget to write your name! Remember, we practise this every day in school!
Happy Easter!