Welcome to Year 3's class page! Here you can find information about our classes, topics and curriculum.
Team: 7
Teacher: Miss Redpath
TA: Mrs Aldridge
Team: 8
Teacher: Miss Artuner
TA: Miss Lee
In Year 3, we offer a broad and balanced curriculum to prepare our children for a life in modern Britain.
If you would like to view the curriculum map for the whole year, or for previous half term topics, click on the links below.
Black History Month 2021 - Mural
In Year 3, we looked at Lakwena Maciver's artwork. Inspired by her designs, we created our own piece of art about Black History Month and put it all together to make a Black History Month mural.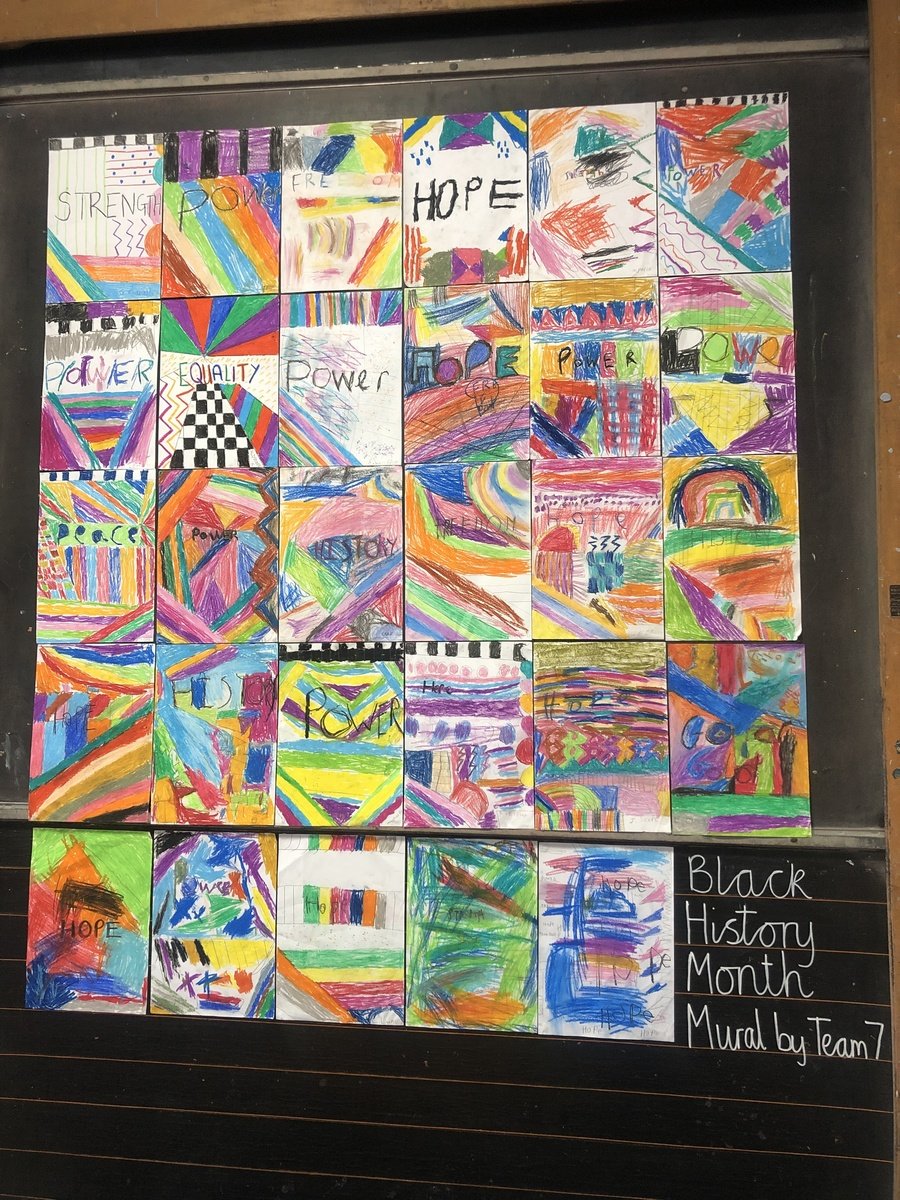 Self Portraits 2021 - Reality vs Abstract
Year 3 completed portraits showing half a realistic side and half an abstract side. You can see some of their fantastic work below!