Previous Years Work
2021-22
Eid 2022
To celebrate Eid this year, our Year 2 classes looked at Ramadan and the celebration of Eid before creating their own Henna designs.
Moving Vehicles
As our Spring 2 Design and Technology project, we designed and created our very own moving vehicles. We looked at existing vehicles and the different parts that we may use. We discussed key vocabulary and their meanings.
We are very proud of our moving vehicles! Take a look at them below.
Coding
During our computing lessons, we have been practising our coding on Scratch Jr. We recapped what an algorithm is and how we can debug any mistakes that we make. We then created our very own seasons animation on the app using our coding skills.
Gymnastics
As part of our gymnastics lessons, we looked at and practised points of balance. We then put this in to action on our different gymnastics apparatus, as well as focusing on different movements on and around the equipment.
Measurements
Whilst looking at our measurements unit in maths this half term, we measured different items around the classroom before ordering them based on their length and height. We also did lots of partner work and rally coaching when looking at time.
Year 2 Spring Hunt
Year 2 went on a trip to our local park to complete a spring hunt! We looked for different signs of spring and enjoyed exploring Boggart Hole Clough.
The Great Plague
To start our new History topic, we looked at a range of sources and used them to think of questions we wanted answers to. We thought about what the sources told us about the past and how they might be able to help us with our learning, before presenting what we found out to the rest of the class.
CPR
We were very lucky to take part in a very important workshop today! We learnt a life saving skill using the tune of 'Baby Shark'.
Reading Buddies
We brought some very special visitors in to school today and got to read our favourite stories to them. We had lots of fun!
Author Zoom - Joseph Coelho
Year 2 had the fantastic opportunity of joining a zoom with poet and author, Joseph Coelho. During our zoom, we learnt all about the different types of poems that Joseph has written and we even got a chance to listen to him read his new storybook about a little girl who finds her voice.
Afterwards, we had a go at creating our own alliterative silly sentences to create a class poem and it created lots of laughter!
Great Fire of London Workshop - National Archives
This year, Year 2 were lucky enough to finish off their Great Fire of London topic with a zoom workshop hosted by The National Archives.
We got to show off everything that we had learnt during our topic, use primary sources to help us deepen our understanding of the fire and learn more about Samuel Pepys!
We also found out how the National Archives were created and we were quite surprised with what we learnt!
We had a wonderful session!
Great Fire of London - Soundscapes
Year 2 have really enjoyed learning about the Great Fire of London in Spring 1 and we were inspired to include it in our music lessons!
We had a class discussion about how we could use instruments or even every day objects to represent different parts of the fire.
Have a look at Team 6 exploring lots of different instruments and Team 5 creating a wonderful Great Fire of London Soundscape!
Woodland Sketches
We have been looking at plants in our Science lessons and all the different parts of the plants. For Art, we chose our favourite pictures of different plants you would find in the woods and used different materials to sketch them. We tried really hard to make them come to life using shading and different patterns.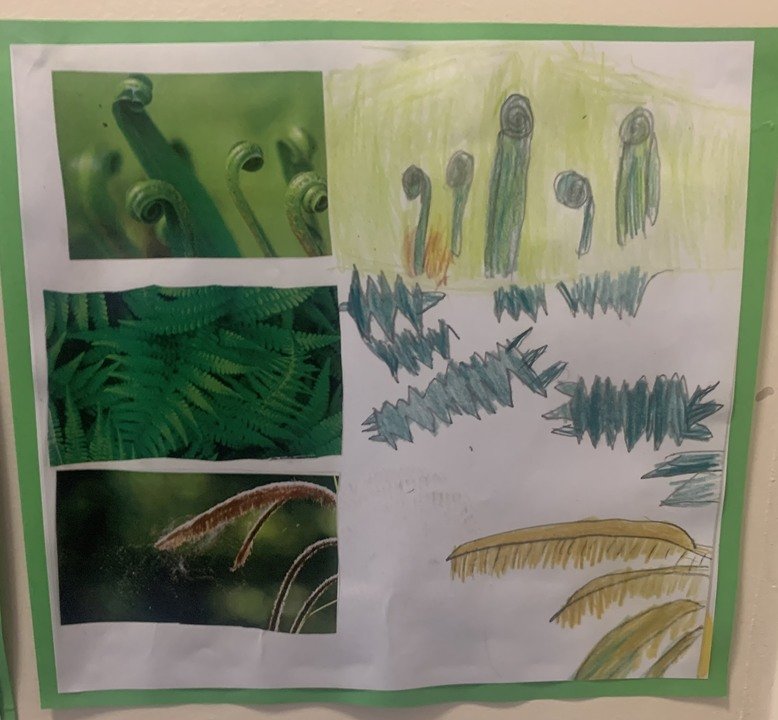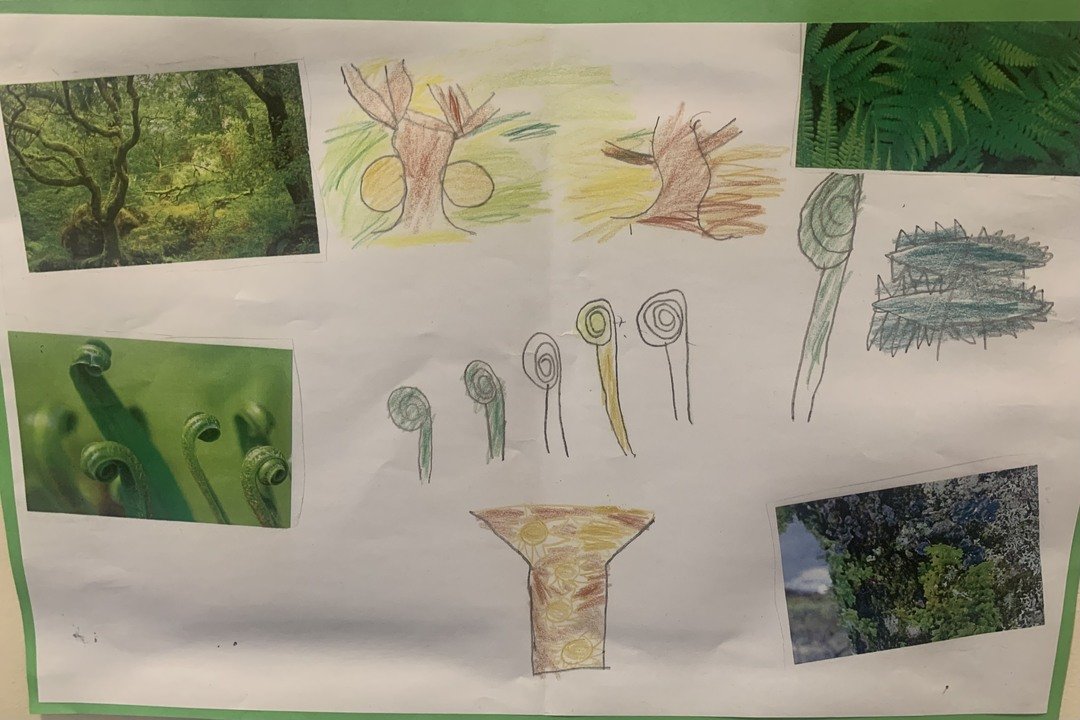 Great Fire of London Collages
Our History topic in Spring 1 has been the Great Fire of London. We used everything that we knew about the fire to create some wonderful collages. We thought carefully about what colours to use to represent the River Thames, the fire and the sky.
Have a look at our amazing work below.