Physical Education and Sport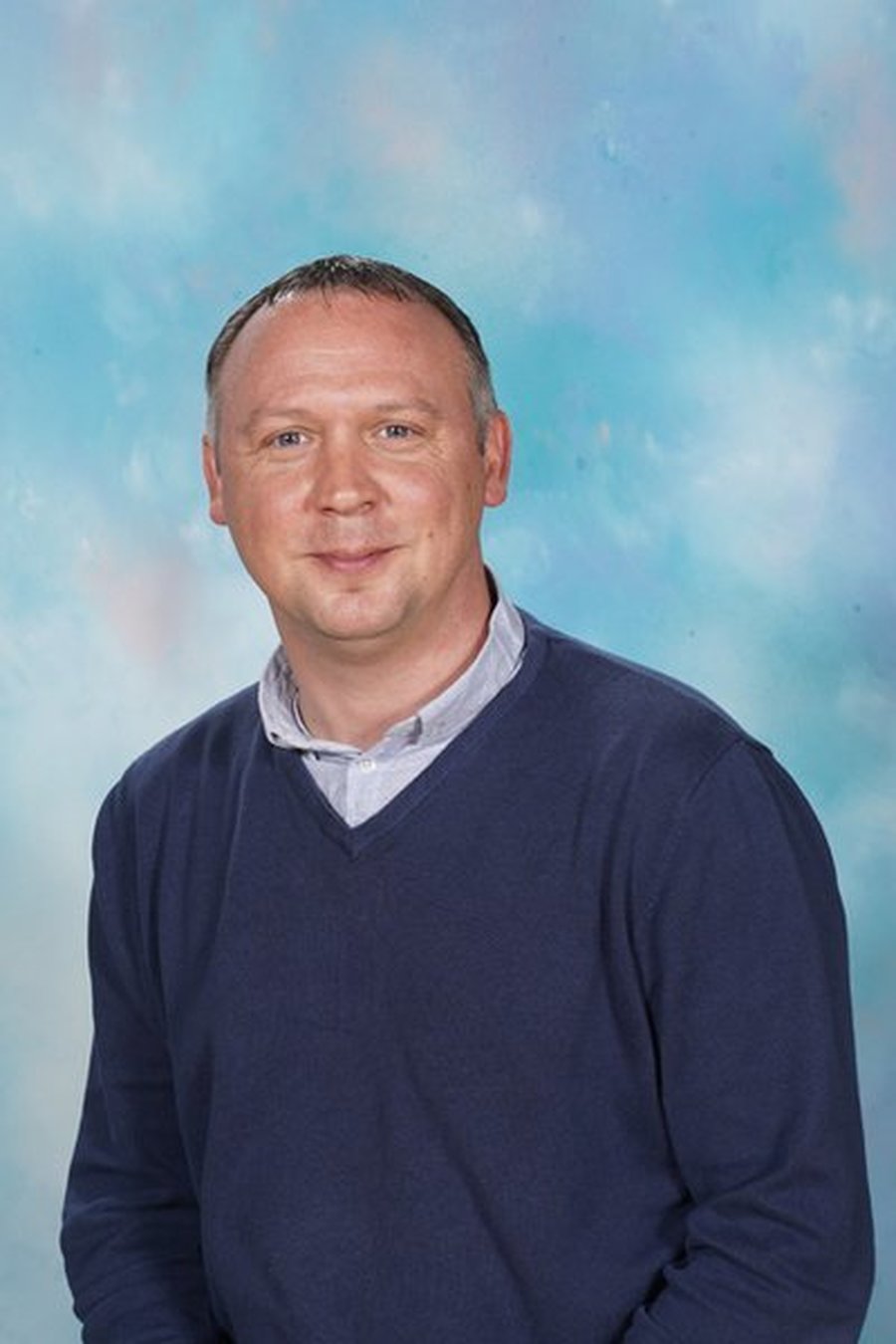 Hi, I'm Mr Buckley and I am Key Stage 1 P.E. coordinator at Moston Lane Primary School. My favourite subject at school has always been P.E, both as a student and as a teacher. I have been an enthusiastic sports coach in the local community for over 25 years and I really enjoy introducing the children to new sports and helping them find a sport that they enjoy. My aim is to give the children at our school as many sporting opportunities as possible, not only in P.E. lessons but also at lunchtimes and after school clubs. I believe that regularly taking part in sport helps the children to develop and improve qualities, such as team work, leadership, motivation, self-discipline, health and mental well-being. Its also great fun too!
At Moston Lane Primary School, we strive to ensure that all pupils participate in PE lessons regardless of their needs or abilities. Our children are immersed in a wide range of activities within Gymnastics, Dance and Games such as football, tag-rugby, netball, handball, hockey, basketball, tennis, cycling, swimming, cross country running, athletics, badminton, gymnastics and rounders.. All children receive at least 2 hours of PE and sports activities each week. We also provide extra opportunities where possible (this is why PE kits need to be in school every day!). Extra curricular performance has been outstanding in recent years. School sports teams consistently compete in the latter stages of citywide competitions. Moston Lane attended the annual Manchester PE Conference and was delighted to be one of five primary schools in Manchester to be awarded a trophy for 'Outstanding Commitment to PE and Sport 2018'. The Moston Lane cross country team competed in the Citywide finals this year and many of the children are now representing local running clubs. Our children make us proud by being good sportsmen; gracious in victory and humble in defeat.
***
Intent
Our intention is to provide a high quality and diverse PE and sport curriculum for all children. Our curriculum aims to develop their enjoyment of sport and physical activity, by promoting a lifelong passion through shared interests with other children, schools and clubs within the community. We recognise that all children have a need to be healthy, active and fit. As a school, we strive to ensure that all pupils participate in PE lessons regardless of their needs or abilities. Our children are immersed in a wide range of activities within Gymnastics, Dance and Games.
Implementation
At Moston Lane, we adopt an encouraging approach to the teaching of PE, where our children are taught to be creative and lessons are differentiated using the STEP principle (S-space, T-time, E-equipment, P-people,) to be able to change and adapt activities to ensure all needs are catered for and met. Individual, (children performing and developing skills on their own), partner, (children coordinating to achieve a target) and teamwork, (children working together on positions and tactics) are all ways of progressing through sequences of lessons and are at the heart of delivering our PE curriculum. Curriculum PE is taught in two one-hour sessions per week for each year group and, in addition to scheduled lessons, all children have opportunities to join in physical activities and games at break times, lunch times and as part of the Daily Mile. Such games and activities outside of lessons, allow our children to participate and excel in different sports and games of their choice. We also encourage children to join and participate in a variety of sport and physical activity clubs outside of the school day. Our extensive range of PE and sport-related resources, equipment and apparatus ensure pupils have access to a wide range of age-appropriate sports and games.
Impact
Moston Lane School's supportive ethos towards PE and sport enables the children to develop their independent and team skills, as well as ensuring progression and opportunities for pupils to excel. It ensures that pupils are familiar with the importance of physical exercise and activity in terms of their health and wellbeing, as well as their increasing knowledge of rules and tactics. The children's progress is monitored by achieving objectives and this shows that the children become more competent at skills in physical activity. Instant feedback can be given on fundamental objectives such as agility, balance and coordination with the use of video replays. Our PE curriculum and assessment is built to ensure all pupils make good progress to meet or exceed age-related expectations and have an ongoing passion for physical activity.
***
Please follow the link to view the P.E. policy:
***
Below is the 'Curriculum Map and 'Progression of Skills & Knowledge', which outlines the activities and skills that will be taught throughout the year.

Physical Education Curriculum Overview
Progression of Skills & Knowledge
***
Please follow the links to find out more about the expectations for your each year group:
***
Knowledge Organisers
The Knowledge Organisers below show what skills your child will be learning throughout the year. It also includes some key vocabulary for their topic. Click on the link below to see the Knowledge Organiser for your child's year group.
Moston Lane Multi-Sport Competition Club
Over the Summer Term, our Year 6 pupils will be taking part in a sports league. The children have been put into teams and given a local sounding team name. The children will be competing in football, basketball, cricket and rounders to be crowned the Moston lane Champions!
Below is a list of the sports, teams and fixtures so the players can make sure they don't miss out on the action.
PE at Moston Lane
We thought you might like at have a look at what P.E. we have been doing at Moston Lane during the lockdown period. We have aimed to keep up with our gym, games and dance lessons as much as possible, whilst maintaining a safe, social distance. We have managed to have a lot of fun, whilst still challenging ourselves physically.
Gymnastics in Year 2
Team 6 have been enjoying getting the gym equipment out and practicing rolls, jumps and balancing. They are putting together some amazing sequences and remembering to keep active between turns, to help them stay super fit and healthy.
Gymnastics in Year 3
Year 3 have been setting up the hall with all of the gymnastics equipment. They have been working in teams to perform and hold balances for up to five seconds.
Archery
After conducting a pupil voice for P.E. we found the pupils at Moston Lane had asked to be introduced to sports they had not played before. We introduced children in Year 5 to archery. They found it a little tricky at first but were soon hitting the target! Below are some of the comments the children made after enjoying the taking part.
"It was great fun, I loved it!"
"I can't wait to do that again!"
"It took me a few attempts to learn how to do it, but I thought it was brilliant!"
Bleep test
One of Year 6's favourite challenges in P.E. is undertaking the bleep test, where the children have to run 15 meters in a given amount of time, before the next bleep. This gives us a good indication of the children's general fitness and stamina. At the end of the test you are given the level you have reached and we can then aim to beat that score next time.
Aerobic exercise
Here are some reception children enjoying an exercise to music session. These children are learning some of the fundamental movements which will help them in future sports games and events. This is a great way to help the children stay physically healthy, whilst they are clearly enjoying themselves.
Dancing
Year 6 are enjoying an exercise to music session along side Year 2, it looked like so much fun that Reception and Year 3, who were enjoying their breaktime wanted to join in too.
Basketball
Although we have been unable to play competitive sports in school for a while, we have made sure we have kept up practising our skills in numerous different sports so we are ready when we can compete again. Here are some Year 6 pupils working on their basketball skills.
Gymnastics
We normally work on gymnastics in the hall with the indoor apparatus, however we have still managed to work on our gym skills whilst outside when the weather has permitted. Here are some of our Year 6 pupils doing a circuit training session as we remember 'If you don't use it, you lose it!'
Body Combat - Home Learning
For our home learners we have provided lots of exercise sessions to complete in the home with our learning links, however our Year 5 pupils have been enjoying some fantastic exercise to music sessions with their teacher. Move over Peloton! At Moston Lane, we have Miss Fuentes!
Primary School Games Calendar - 2020/21
Learning Links