Physical Education and Sport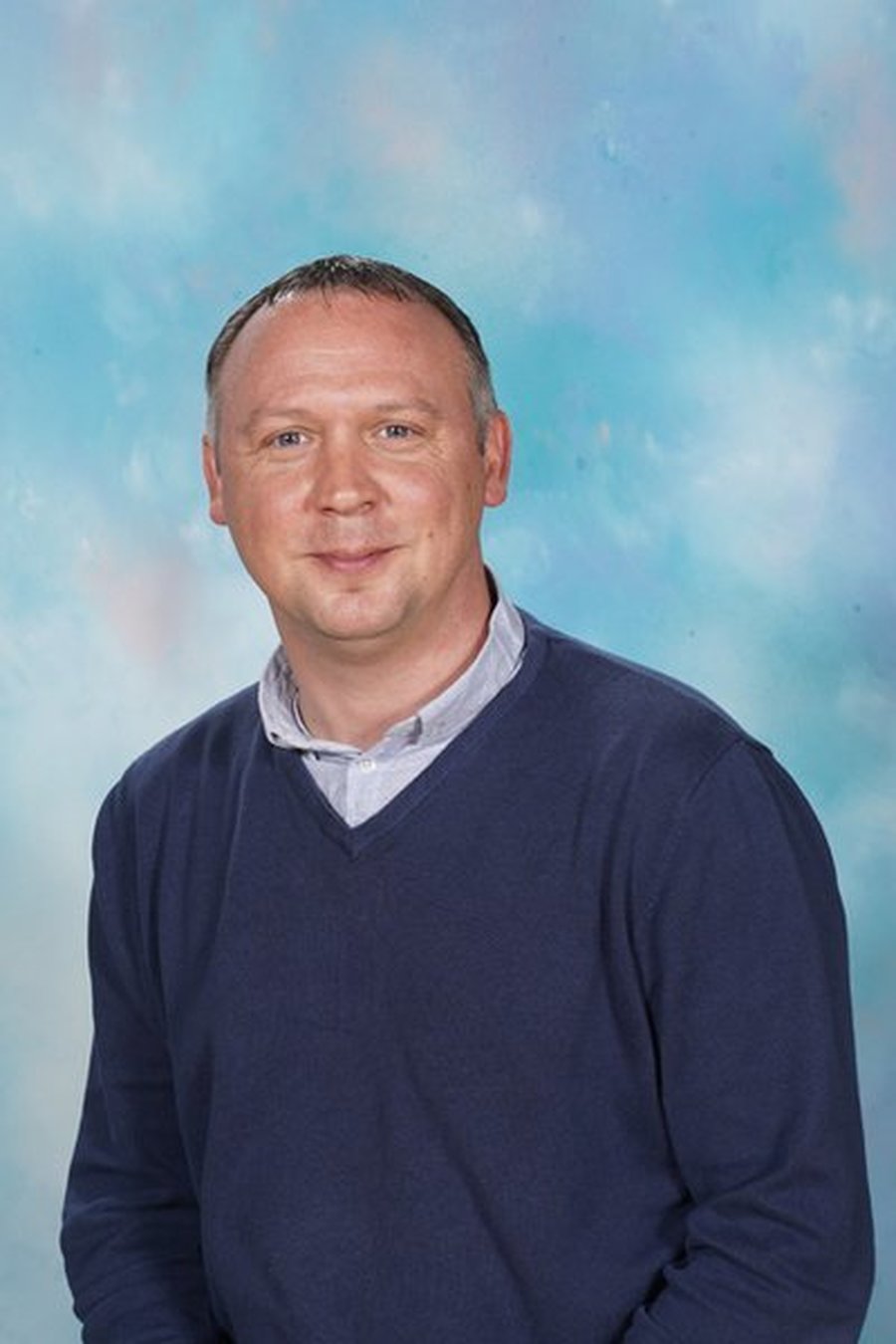 Hi, I'm Mr Buckley and I am Key Stage 1 P.E. coordinator at Moston Lane Primary School. My favourite subject at school has always been P.E, both as a student and as a teacher. I have been an enthusiastic sports coach in the local community for over 25 years and I really enjoy introducing the children to new sports and helping them find a sport that they enjoy. My aim is to give the children at our school as many sporting opportunities as possible, not only in P.E. lessons but also at lunchtimes and after school clubs. I believe that regularly taking part in sport helps the children to develop and improve qualities, such as team work, leadership, motivation, self-discipline, health and mental well-being. Its also great fun too!
At Moston Lane Primary School, we strive to ensure that all pupils participate in PE lessons regardless of their needs or abilities. Our children are immersed in a wide range of activities within Gymnastics, Dance and Games such as football, tag-rugby, netball, handball, hockey, basketball, tennis, cycling, swimming, cross country running, athletics, badminton, gymnastics and rounders.. All children receive at least 2 hours of PE and sports activities each week. We also provide extra opportunities where possible (this is why PE kits need to be in school every day!). Extra curricular performance has been outstanding in recent years. School sports teams consistently compete in the latter stages of citywide competitions. Moston Lane attended the annual Manchester PE Conference and was delighted to be one of five primary schools in Manchester to be awarded a trophy for 'Outstanding Commitment to PE and Sport 2018'. The Moston Lane cross country team competed in the Citywide finals this year and many of the children are now representing local running clubs. Our children make us proud by being good sportsmen; gracious in victory and humble in defeat.
***
Intent
Our intention is to provide a high quality and diverse PE and sport curriculum for all children. Our curriculum aims to develop their enjoyment of sport and physical activity, by promoting a lifelong passion through shared interests with other children, schools and clubs within the community. We recognise that all children have a need to be healthy, active and fit. As a school, we strive to ensure that all pupils participate in PE lessons regardless of their needs or abilities. Our children are immersed in a wide range of activities within Gymnastics, Dance and Games.
Implementation
At Moston Lane, we adopt an encouraging approach to the teaching of PE, where our children are taught to be creative and lessons are differentiated using the STEP principle (S-space, T-time, E-equipment, P-people,) to be able to change and adapt activities to ensure all needs are catered for and met. Individual, (children performing and developing skills on their own), partner, (children coordinating to achieve a target) and teamwork, (children working together on positions and tactics) are all ways of progressing through sequences of lessons and are at the heart of delivering our PE curriculum. Curriculum PE is taught in two one-hour sessions per week for each year group and, in addition to scheduled lessons, all children have opportunities to join in physical activities and games at break times, lunch times and as part of the Daily Mile. Such games and activities outside of lessons, allow our children to participate and excel in different sports and games of their choice. We also encourage children to join and participate in a variety of sport and physical activity clubs outside of the school day. Our extensive range of PE and sport-related resources, equipment and apparatus ensure pupils have access to a wide range of age-appropriate sports and games.
Impact
Moston Lane School's supportive ethos towards PE and sport enables the children to develop their independent and team skills, as well as ensuring progression and opportunities for pupils to excel. It ensures that pupils are familiar with the importance of physical exercise and activity in terms of their health and wellbeing, as well as their increasing knowledge of rules and tactics. The children's progress is monitored by achieving objectives and this shows that the children become more competent at skills in physical activity. Instant feedback can be given on fundamental objectives such as agility, balance and coordination with the use of video replays. Our PE curriculum and assessment is built to ensure all pupils make good progress to meet or exceed age-related expectations and have an ongoing passion for physical activity.
***
Please follow the link to view the P.E. policy:
***
Below is the 'Curriculum Map and 'Progression of Skills & Knowledge', which outlines the activities and skills that will be taught throughout the year.

Physical Education Curriculum Overview
Progression of Skills & Knowledge
***
Please follow the links to find out more about the expectations for your each year group:
***
Knowledge Organisers
The Knowledge Organisers below show what skills your child will be learning throughout the year. It also includes some key vocabulary for their topic. Click on the link below to see the Knowledge Organiser for your child's year group.
Below you can see Year 5 Team 11 performing a gymnastics warm up, which includes travelling in a variety of sequences of movement.
Year 5 Team 11 performing gymnastic movements on the floor area and on apparatus. They have been working hard to create a sequence that includes a jump, a balance and a roll.
Gymnastics in Year 2
Team 6 have been enjoying getting the gym equipment out and practicing rolls, jumps and balancing. They are putting together some amazing sequences and remembering to keep active between turns, to help them stay super fit and healthy.
Gymnastics in Year 3
Year 3 have been setting up the hall with all of the gymnastics equipment. They have been working in teams to perform and hold balances for up to five seconds.
Aerobic exercise
Here are some reception children enjoying an exercise to music session. These children are learning some of the fundamental movements which will help them in future sports games and events. This is a great way to help the children stay physically healthy, whilst they are clearly enjoying themselves.
Primary School Games Calendar - 2020/21
Learning Links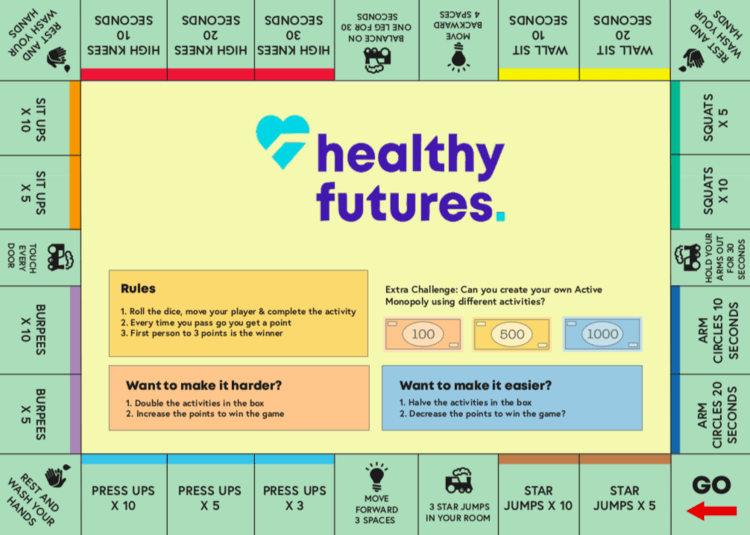 School Teams
Over the Autumn term, we have had a couple of football matches V Holy Trinity. First of all our Year 6 Team hosted a match that ended Moston Lane 0 v 3 Holy Trinity. It was a intense game played on a slippery pitch. All the children enjoyed playing as for some, it was their first ever proper game. Our team line up :
1. Fisayo
2. Emilia
3. Ximen
4.Ganiyu
5. Alfie
6. Devine
7. David
8. Jisola
9.Fikayo
A few weeks later we played in an all girls Year 5/6 game that finished 2- 2.
Our line up was:
1.Parastesh
2.Fisayo
3.Faheemah
4.Emilia
5.Hanifah
6.Ila-Mae
7.Rozie
8.Tishe
9.Reagan
On Thursday 16th November our Year 4/5 Team played Holy Trinity in a 5-4 Victory for Moston Lane!
Our line up was:
1.Aviraj
2.Louie
3.Jesse
4.Marcus
5.Mia
6.Joshua
7.Caleb
8.Idris
9.Rozie
Thanks to all the children who participated and the staff that came out to support.