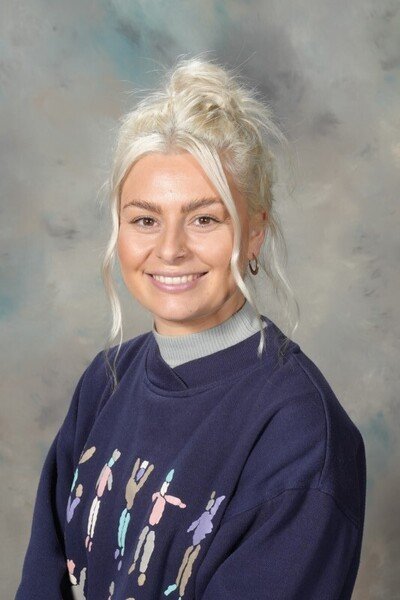 Hi, I am Miss Thompson and this is my third year leading Music at Moston Lane Primary School. I have a huge passion for music. My grandad taught me how to play the piano and the guitar from a very young age. Since then, I have taken up singing and learnt how to play the cornet too! I aim to instill a love of Music in our Moston Lane Superstars and inspire them to become talented musicians!
Intent
At Moston Lane, we intend to engage and inspire pupils to develop a love of music and their talent as musicians. Through this highly creative subject we wish to increase their self -confidence, creativity and a sense of achievement. Pupils will develop listening, performing and evaluation skills alongside a range of composition skills. This is done through a wide range of music across historical periods, genres, styles and traditions enriching the pupils' cultural capital.
Implementation
At Moston Lane we follow the Charanga online scheme of work. By using this resource, the children are given the opportunity to develop their listening, appraising, playing and performing skills in every lesson. Charanga is an integrated, practical, exploratory and child-led approach to musical learning. Children have the opportunity to develop their singing skills and to experience playing a variety of untuned and tuned percussion instruments. We also use the BBC Ten Pieces scheme in Key Stage 2 to help the children gain a deeper understanding of different composers and genres of music. We then use the Twinkl Recorder scheme in Year 3,4 and 5 to help all children get some first-hand experience of learning an instrument.
Moston Lane Primary is a partner of MyHub - the music education hub for the City of Manchester. Our school offers violin/viola and steel drum first access opportunities to pupils in Years 4-6. We engage with MyHub through network meetings, musical events and working with partner Arts organisations.
Impact
All children will have an understanding of the interrelated dimensions of music – pulse, rhythm, pitch, dynamics, tempo, timbre, structure, texture and notation. They will have developed these skills and become confident musicians who understand and enjoy using music to express themselves. They are aware of different styles of music and how these styles vary from each other. They have an understanding of musical history and some important composers.
***
Please follow the link below to view the policy:
***
Below is the 'Curriculum Map' and 'Progression of Skills & Knowledge', which outlines the activities and skills that will be taught throughout the year:
Progression of Skills & Knowledge
***
Here you can find the 'Age Related Expectations' for each year group, which outlines what skills a child should be able to do at the end of each year. Children will be assessed against these expectations to see what they have achieved, and what they need to work on next.
Please follow the links to find out more about the expectations for your child:
***
Please find the 'Knowledge Organiser' for your child's year group and topic below. They contain key words and information that the children will be learning throughout their topic this half term:
***
Musical Mondays!
Moston Lane love being involved in 'Musical Mondays! On the first Monday of every month, we have the opportunity to listen to and watch a live performance.
This month (November), we watched 'Filkin's Duo'. We joined them on a pirate adventure across the seven seas! Chris Roberts (Guitar) & Seth Bye (Fiddle & Accordion) weaved together intricate melodies from the folklore of their homes, Wales and Gloucestershire. Their music combined the traditional and the contemporary, blending fiddle, guitar, harmonium and mandolin with their close vocal harmonies. The children at Moston Lane had lots of fun!
Nursery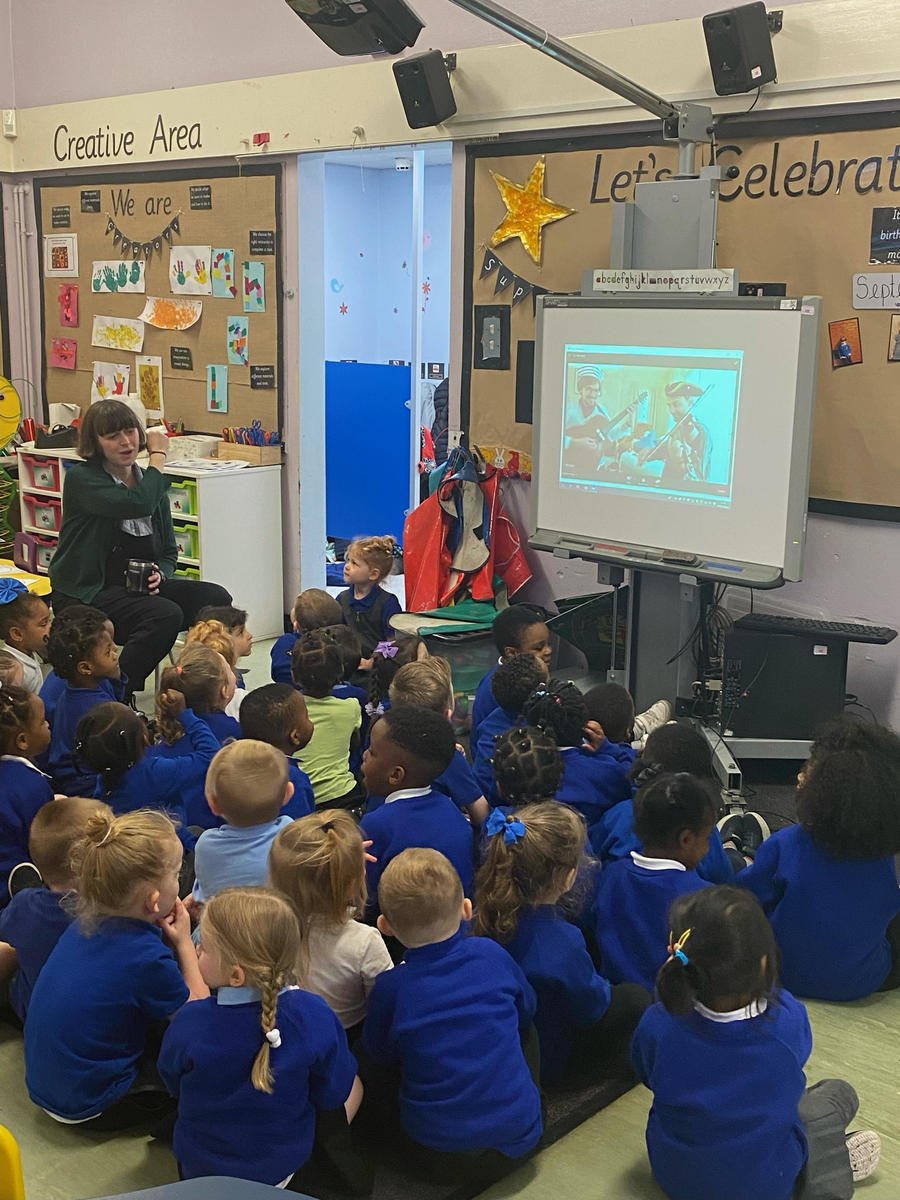 Year 4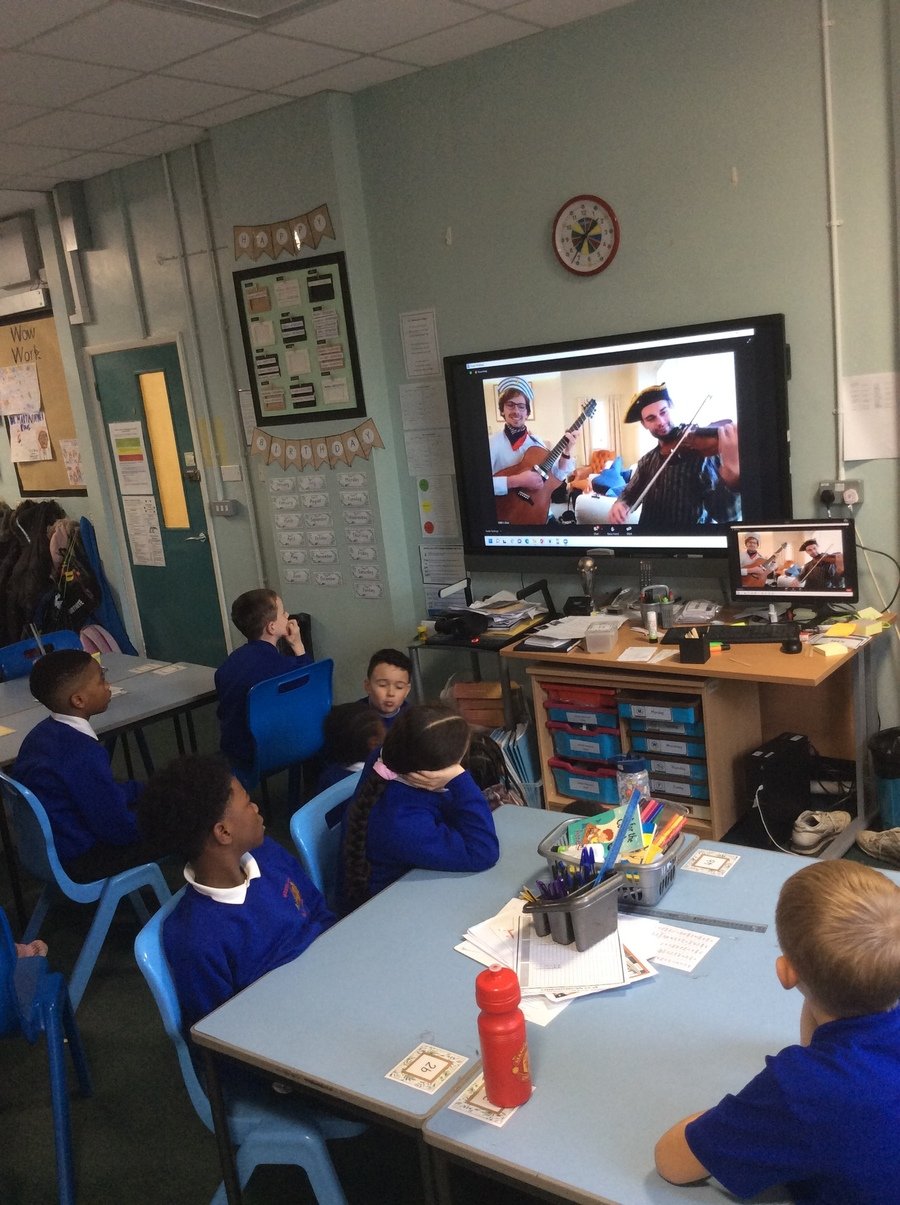 Year 5 Performance
Our Year 5 children have been lucky enough to work with Manchester Piccadilly Orchestra to create their own music. They even performed their end piece in front of Year 3 and Year 4
Express Yourself
As part of 'Dress to Express Yourself' Day for Children's Mental Health Week 2022, some children enjoyed listening to the song 'Express Yourself' and dancing to it!
Africa - Year 2
The children in Year 2 have been learning all about Africa in Music. They looked at African music and African drums before creating their own music.
Express Yourself Day 2021
For mental health week we celebrated Express Yourself day. We used the song 'Express Yourself' by Charles Wright and The Watts 103rd Street Rhythm Band to express ourselves with our bodies! Watch the amazing videos below from Reception, Year 1 and Year 5.
Christmas Sign Language
We have been busy learning different Christmas songs in sign language!
Please find your team below and click 'download' to view the video.
Sign Language
We have had lots of fun learning how to sign familiar songs in British Sign Language. Watch the videos of Year 1 and Year 4 below!
Moston Lane Carols by Candlelight 2019
Learning Links
For more information on where to find your local music centres and if you are interested in your child learning to play a musical instrument, either independently or with a group, click here.

There are also lots of music events and activities going on in the local area. To find out about general music activities in the city, click on the MyHub link below.