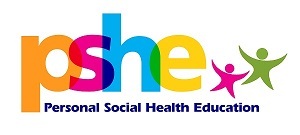 At Moston Lane Primary School, we aim to provide a PSHE curriculum that is broad, balanced and effective. We strive to ensure that all pupils develop the knowledge, skills and attributes they need to lead confident, healthy and independent lives, regardless of their background, needs or abilities.
We provide a wide range of explicit and implicit learning opportunities and experiences that promote the spiritual, moral, cultural, mental and physical development of our pupils as they move through the primary phase. It builds on the skills that pupils started to acquire during the Early Years Foundation stage (EYFS) to develop effective relationships, assume greater personal responsibility and manage personal safety, including online. Our PSHE curriculum helps pupils to manage the physical and emotional changes during puberty, introduces them to the wider world and enables them to make an active contribution to their communities.
We aim to create a positive, safe and supportive learning environment that prepares our pupils for the opportunities, responsibilities and experiences of later life. We always encourage our pupils to be the best they can be!
To find out more information about PSHE at Moston Lane, please have a look at our PSHE policy and other related policies below.
PSHE Policy
**********************************************************************
The PSHE Association is the national body for personal, social, health and economic (PSHE) education. Most PSHE education becomes statutory for all schools from September 2020 under the Children and Social Work Act 2017. For Primary schools, this includes 'Relationships Education' and 'Health Education'. Click on the link below to see the updated edition of the PSHE Association Programme of Study for PSHE education.
PSHE Association Programme of Study
************************************************************
Here you can find the 'Age Related Expectations' for each year group, which outlines what skills a child should be able to do at the end of each year. Children will be assessed against these expectations to see what they have achieved, and what they need to work on next.
Below is the 'Curriculum Map', which outlines the activities and skills that will be taught throughout the year.
EYFS Progression of Skills & Knowledge
Progression of Skills & Knowledge
************************************************************************
Knowledge Organisers
Our PSHE Curriculum is based on three core themes:
Health and Wellbeing

Relationships

Living in the Wider World
For each of these core themes, there is a knowledge organiser for each year group. These documents outline the main concepts of each theme, the vocabulary we focus on and learning opportunities that relate to the theme that can be explored at school and home. Please see below.
****************************************************************************
Take a look below at some of the amazing PSHE work that is going on around our school.