Art and Design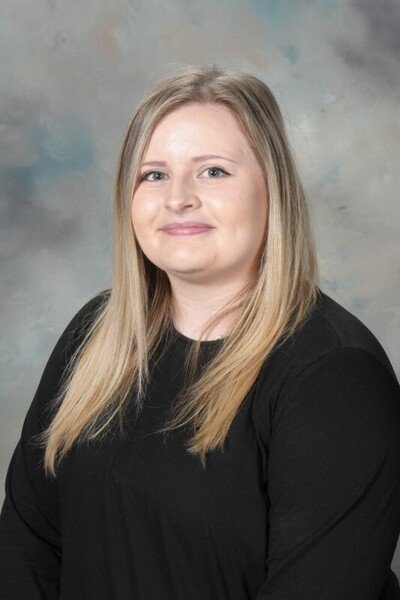 Hello, I'm Miss Redpath and this is my second year of being the Art coordinator at Moston Lane Community Primary School. There is no right or wrong in Art and that's why it's one of my favourite subjects to teach. Children get opportunities to develop their resilience by trying new things and being creative. I believe that Art allows children to express themselves and become more confident in their ideas through different mediums.
Intent
At Moston Lane, we believe that education in art and design stimulates creativity and imagination. Art and design provide children with unique opportunities to develop their intellectual, emotional, physical and social skills. At Moston Lane, our curriculum is designed to give the children lifelong skills and experiences so they can express their creativity in a range of visual forms.
Implementation
In EYFS, the children will use a variety of media and materials through a combination of child initiated and adult directed activities. They will have opportunities to explore different techniques (texture, movement, colour and patterns) and look at a range of famous artwork.
In Key Stage 1, the children will learn to use a range of different materials to design and make their artwork. They will draw, paint, print and create sculptures (such as mobiles using recycled materials) and learn to implement a range of techniques including the use of colour, pattern, texture, line, shape, form and space. They will also learn about the work of famous artists, craft makers and designers.
In Key Stage 2, the children will build upon the skills learnt in Key Stage 2 by learning specific drawing, painting, printing and sculpture techniques. Children will also use technology to produce their artworks (e.g. photography). They will record their observations and ideas and use them to review and evaluate their progress. They will learn about great artists, architects and designers in history. They will also discuss the similarities and differences between artists and critically appraise their work.
Impact
This art curriculum will be assessed through the pupils' sketch books (which pass with the child to the next year group), finished pieces, and photographic evidence (which will be saved on the school system). A selection of children's artwork will be exhibited on displays around the school as well as on the school website. Feedback to parents on ability and attitude will be provided on the child's annual school report. By the end of their school journey, children will be confident in expressing themselves creatively using a range of media. This will improve children's social, emotional and physical well-being.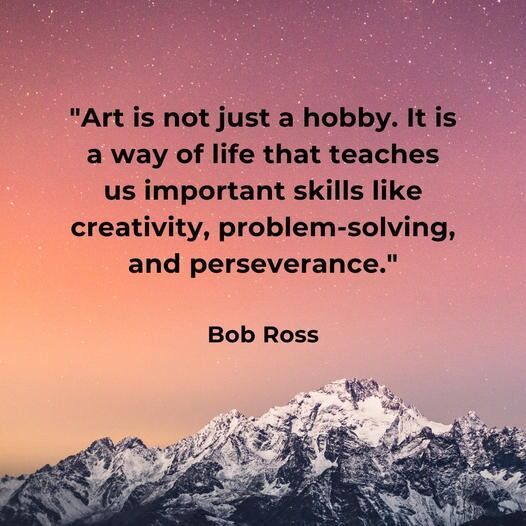 Please follow the link below to view the art policy:
***
Please follow the links to find out more about the expectations for your child:
***
Below is the 'Curriculum Map' and 'Progression of Skills & Knowledge', which outlines the activities and skills that will be taught throughout the year. You can also find a visual overview of each strand of the art curriculum below.
Art and Design Curriculum Overview
What Peace Means To Me
Mayors for Peace Art Competition
As a school, we took part in the Mayors for Peace annual art competition. The children were asked to draw or paint something which brings them peace. A huge congratulations to everyone who took part and a big well done to the children who had their artwork selected for entry:
Yano - Team 6
Kadiatu - Team 7
Jason and Precious - Team 8
Temi - Team 11
Zion - Team 12
Diana and Ebun - Team 13
Tishe, Anisa and Reagan - Team 14
Dena - Team 15
Sketchbooks
Children across the school use their sketchbooks during most of their art lessons. At Moston Lane, we show pupils what sketchbooks can be in the widest sense, and we give permission for pupils to express themselves in any way they want. We create opportunities for pupils to practice sketchbook skills, test things out, make mistakes and reflect on what they have learnt. During our art lessons, we also learn about lots of different artists and use our sketchbook to reflect on them.
Art Club 2023
Each week, 14 children from across Key Stage Two meet after school to create beautiful pieces of art lead by Miss Redpath. Have a look at what they've been up to below.
2022
Year 1
Constellation Collages and Pablo Picasso Inspired Self Portraits
2022
Year 2
Black History Month and Self Portraits
2022
Year 3
Self Portraits
2022
Year 4
Dragon Eyes and Brianna McCarthy Inspired Self Portraits
2022
Year 5
Roy Lichtenstein Inspired Self Portraits
2022
Year 6
Frida Kahlo Inspired Self Portraits
Local Artist Project 2021
Stanley Chow
When Year 4 found out they would be drawing portraits in the style of local Manchester artist Stanley Chow, Miss Redpath made contact with Stanley to ask for some top tips. He was kind enough to send us a whole video showing us how to draw portraits! You can watch it below and see the amazing artwork on the Year 4 page soon.
'A View From My Window'
Home Learning Art Competition
WINNERS
A huge well done to everyone who took part in this competition - the work you sent in was amazing! Three winners were picked from each key stage and you can see their entries below. We also had a parent and staff winner so a huge thank you for getting involved.
'A View From My Window'
Home Learning Art Competition January 2021
Your task is to create a piece of artwork which represents the view from your window. The winner will have their work displayed in school and receive a certificate. There will also be a certificate for the best home entry by a grown-up and for the best staff entry. You can email your entries to: Y5@mostonlane.manchester.sch.uk
The closing date will be Friday 12th February - good luck!
Please click on the documents below for more details and for inspiration:
Viking Longboats 2020
In Year 4, the children created a multimedia collage after learning about the Vikings in history and their use of longboats.
Local artwork 2020
Moston Lane Primary School were chosen to create winter themed artwork to display around the local community in aid of the Christmas community day. Have a look below at their fantastic creations!
Clay sculpting 2020
In Year 4, the children created clay dragon eye sculptures linked to their history topic of 'Anglo-Saxons' after learning that Anglo-Saxons believed it was a dragon's task to seek out and guard treasure.
Mobiles 2020
In Year 2, the children learned about Alexander Calder who is best known for his sculptures and mobiles. They created their own mobiles to hang around the classroom.
Moon Zoom 2020
In Year 1, lots of learning about space took place and the children created some inspired artwork.
Space 2020
In Year 5, the children learned about the solar system as part of their science work. They went on to create space artwork inspired by the work of Peter Thorpe.
Self Portraits
Each year group focused on a different artist to create self-portraits inspired by their techniques.
Moston Lane's Amazing Art Exhibition
Moston Lane held an art exhibition to display some of the amazing art work produced by Moston Lane pupils. Every class visited the exhibition in anticipation to see the fabulous artwork.
After school, parents and carers were invited to come and enjoy the children's creations.
It was a successful afternoon and lots of fantastic comments were made about the children's work such as 'Outstanding', 'Astonishing art', 'Great art work' and 'They look wonderful.'
We definitely have a lot of artists in our school!
Year 6 sketching
As part of the Year 6 topic on Habitats and Adaptations, they visited the Manchester Museum to take part in various activities. One of these activities included sketching and shading different insects and animals that were on display in them museum. This task allowed the children to include the fine details of the animals shape, skin and markings.
Year 4 Clay 2019
When learning about British Settlements, Year 4 children made their own Anglo-Saxon pottery. They looked at patterns and shapes and practised these skills in their sketch books. After this, the children designed their own Anglo-Saxon inspired pot. When their designs were complete, Year 4 got to use and develop different skills when using clay. We looked at rolling, squeezing, carving, scoring and smoothing.
Learning Links