Year 4
Welcome back to school everyone! We are delighted to have so many of you back, but also know that from time to time there will be some of you who will have to stay at home to keep everyone safe. For this reason, home learning will now be added for you on a weekly basis, so that if you have to be off you can still keep up with your classmates.
Lesson ideas and learning links will be all be uploaded for the week at the same time, then it is up to you how and when to work through them. There should be enough for you to do some reading and maths everyday, plus some writing and topic work to complete throughout the week.
If you have any questions or there is anything you are struggling to access, please email the Year 4 team at Y4@mostonlane.manchester.sch.uk .
Keep up all the hard work and have fun!
Please keep emailing us your fantastic work. We'd love to see what you are doing at home.
Miss Mottram and Miss Redpath xx
Week beginning 21st September 2020
Reading tasks:
1) Choose a book from Oxford Owl and then choose a task to complete from this reading journal.
2) Choose a book from Oxford Owl and then complete this character study.
3) Read this text and then answer the questions.
Maths tasks:
1) Go to the White Rose Home Learning website and watch one video per day. Complete the tasks within the lesson.
2) Go to the Oak Academy website and complete lessons 1-3.
Writing task:
1) Watch this video and then follow this lesson to learn about writing diary entries.
2) Write a diary entry from the perspective of the dog in the video.
Topic tasks:
Computing: Take a look at this website and complete the quizzes. Then make a poster giving young people advice about how to be safe online.
PSHE: Do this quiz to learn about the different emotions we experience.
Hope you're all keeping safe at home and we can't wait to see you back in school soon!
Miss Mottram and Miss Redpath xxx
✨ Make time to read your favourite book! Miss Redpath is currently reading 'The Boy at the Back of the Class' by Onjali Q Raúf and Miss Fuentes is currently reading 'And Then There Were None' by Agatha Christie. ✨
Year 4
Hello Team 9 and 10! We hope you are all well and staying safe.
Each day, we will be updating this site with new activities for you to complete. Have a go, try your best and don't forget to take breaks! You can keep up to date with the news here.
Hopefully we will see you soon.
Miss Redpath and Miss Fuentes
xx
If you need help with anything on this site, please don't hesitate to email us at Y4@mostonlane.manchester.sch.uk
⭐ We would LOVE to see the amazing work you are creating at home! Please take a photo of your favourite piece from the week and email it to us. We will be choosing some over and above home learners! ⭐
Special Mentions
A huge well done to Khai, Seren, Treasure, Oscar, Jaidon, Mia, Carlota, Javeria, Shurti, Daniel and Kyra for sending us work last week!
Keep it up - we know how hard you have been working at home and you're doing amazing.
If you'd like to see your name here, make sure to email us your favourite piece of work!
Children's Art Week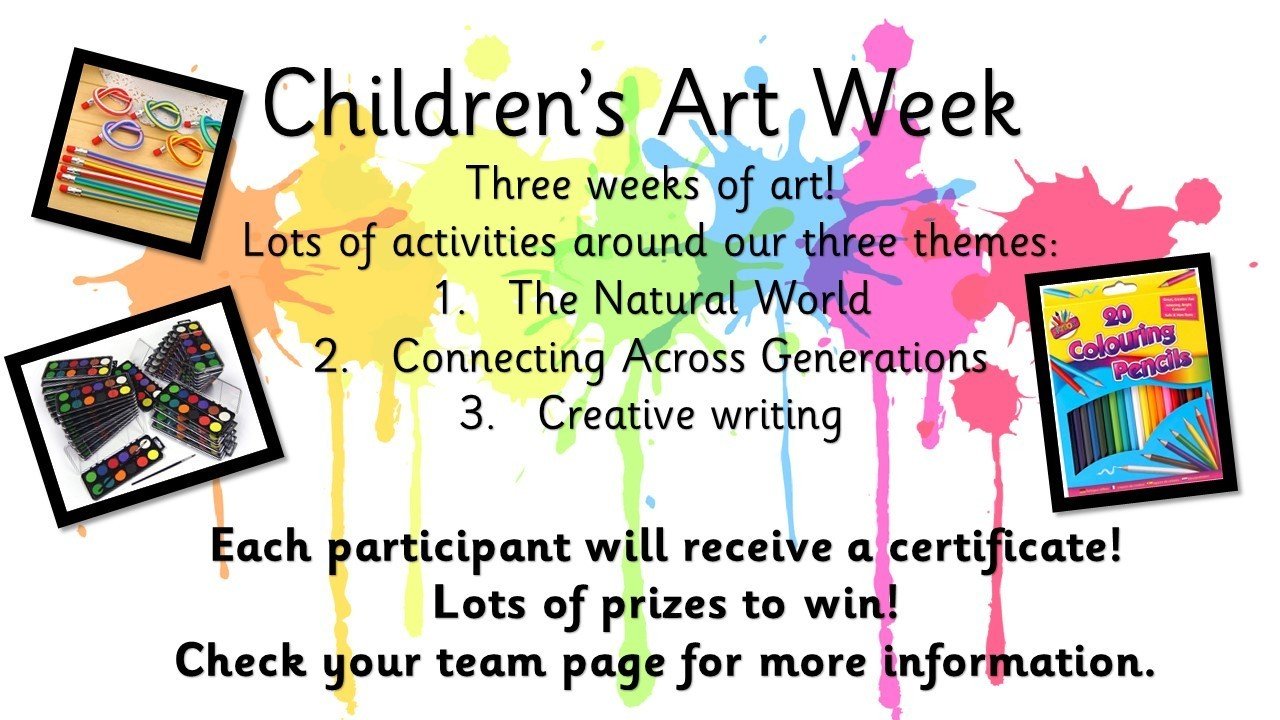 For the following three weeks, you will be taking part in a school art competition and using creativity to produce some fantastic artwork. Each week will have a different theme.
Week 3
This week's theme is 'Creative Writing'. Each day you will have to complete a different activity. Make sure you sent a picture of your writing as well as your artwork. You will get a certificate for entering and you might even win a prize!
Good luck!
* * * * * * * * * * * * * * * * * * * * * * * * * * * * * * * * * * * * * * * * * * * * * * * * * * * * * * * * * *
The winner of week 2 in Lower Key Stage 2 is Isabella from Team 8.
Well done to everyone who entered the competition this week. Year 4 has also done some amazing artwork. Have a look at these amazing portraits!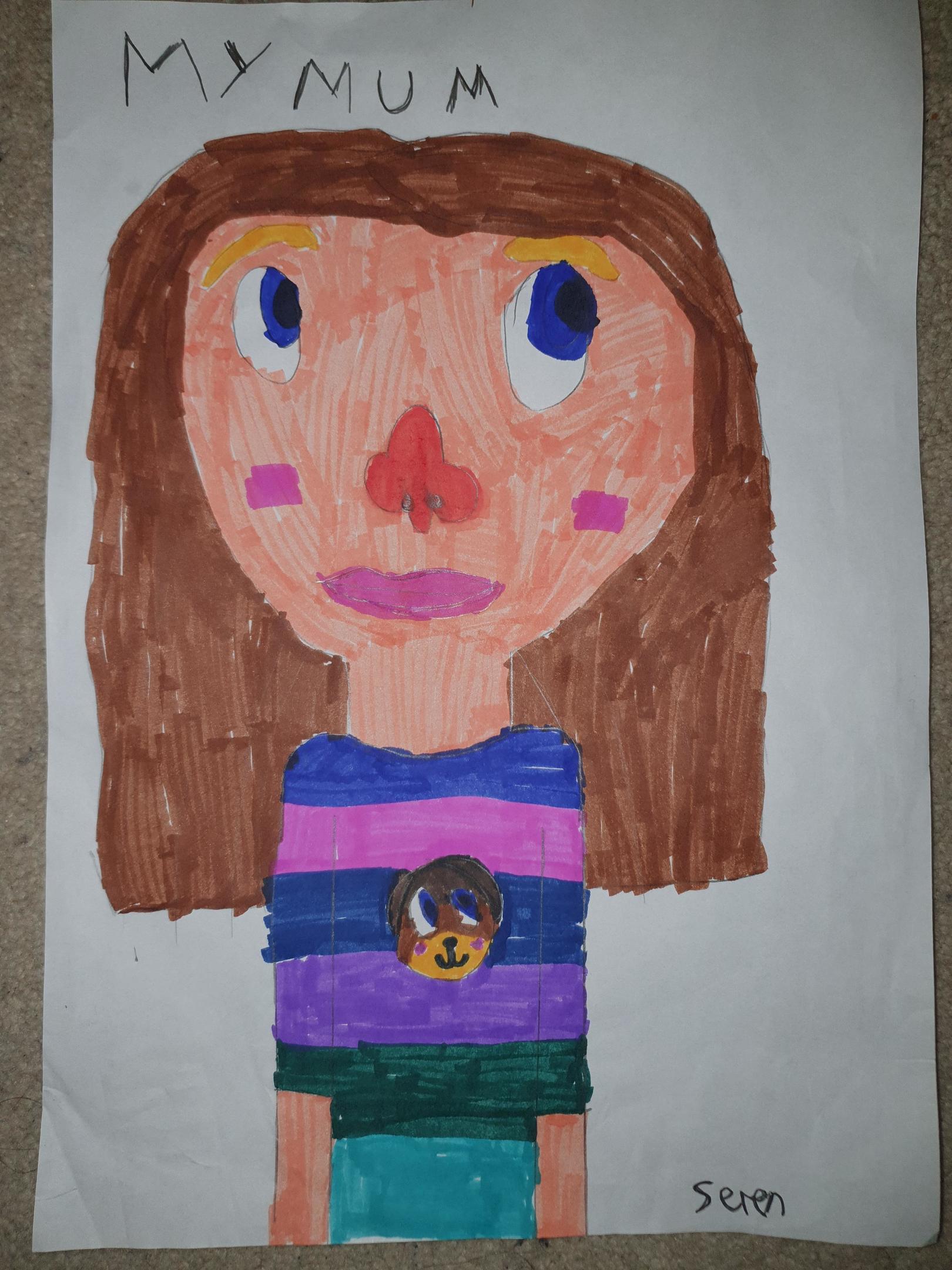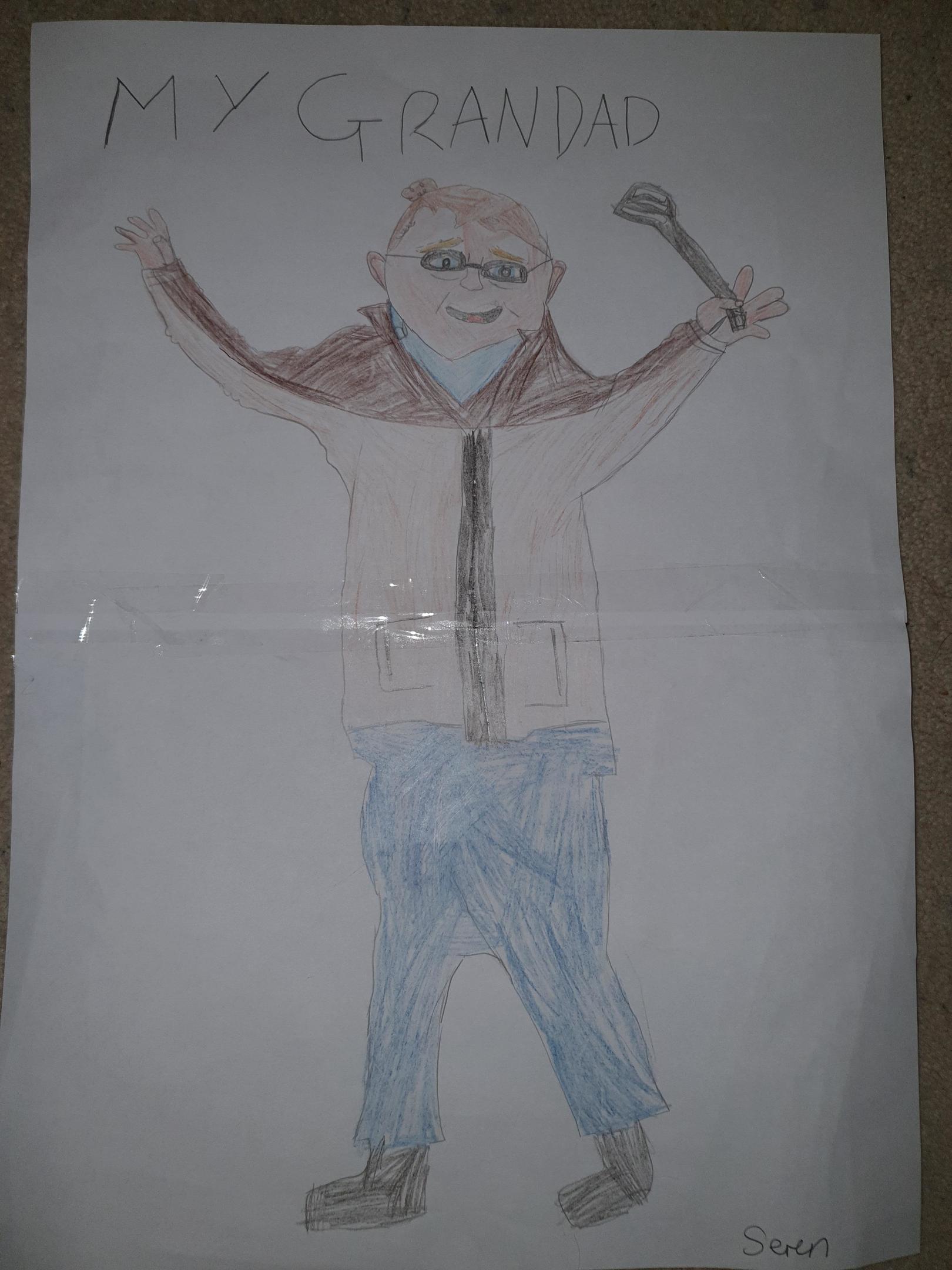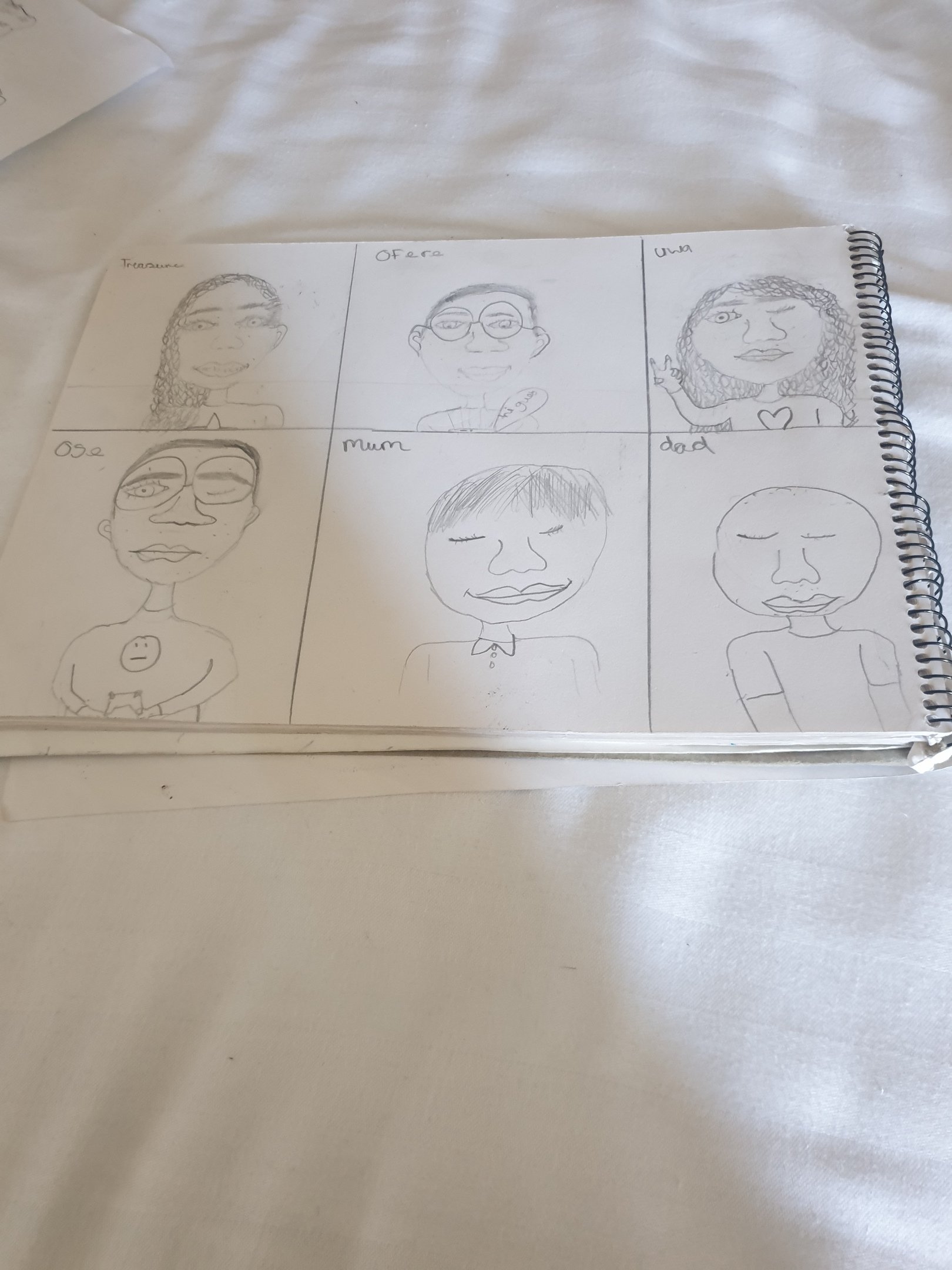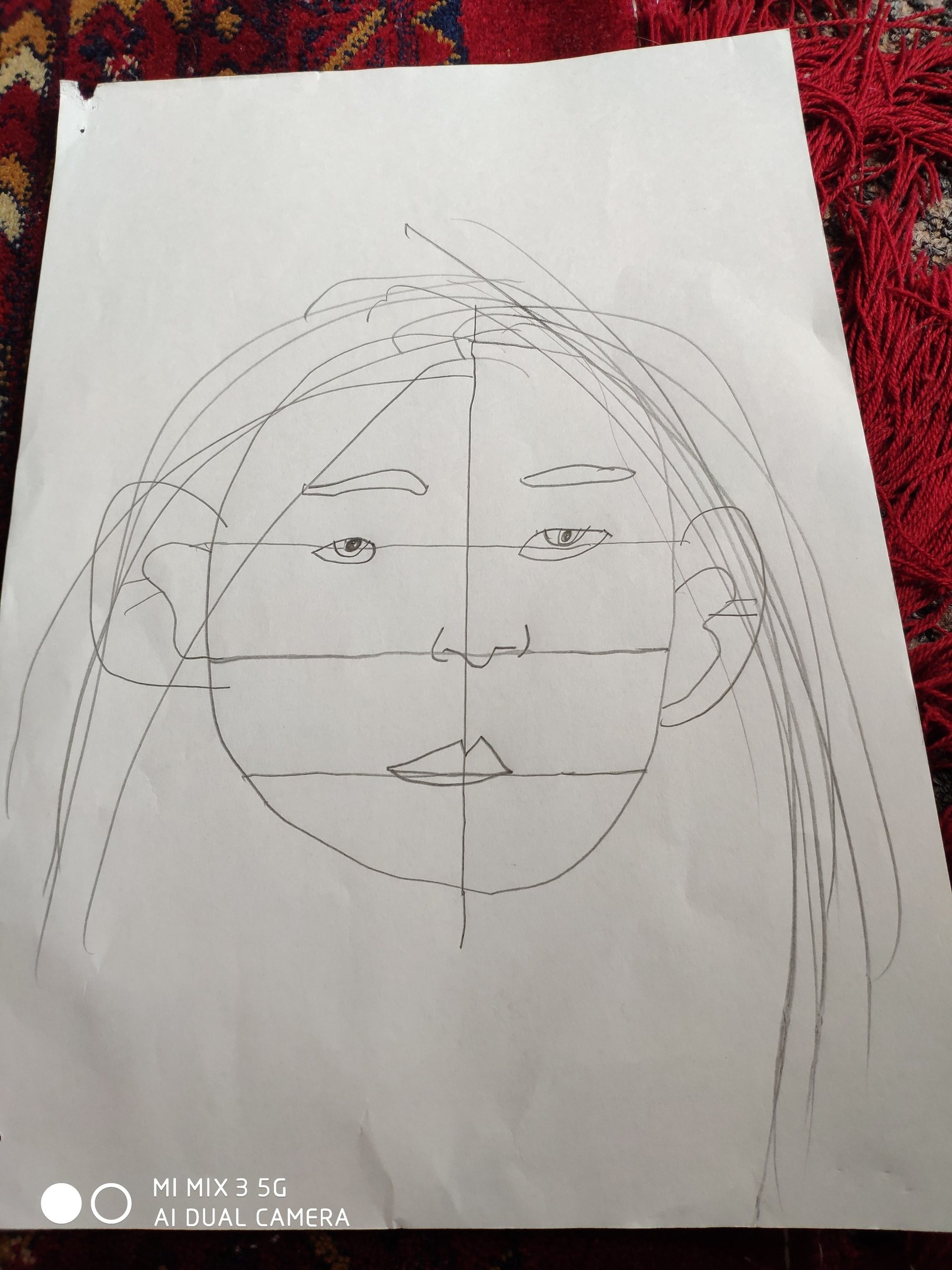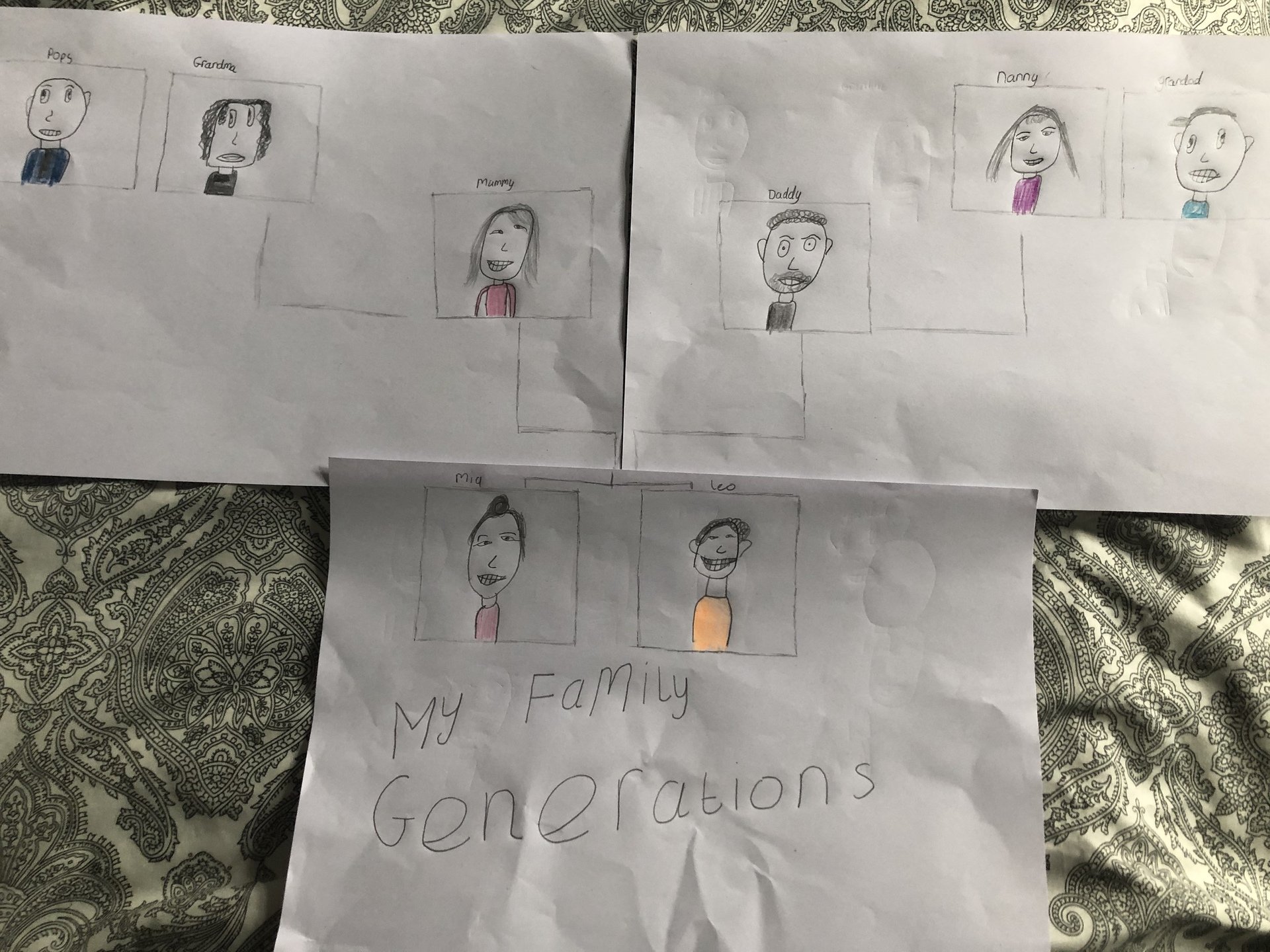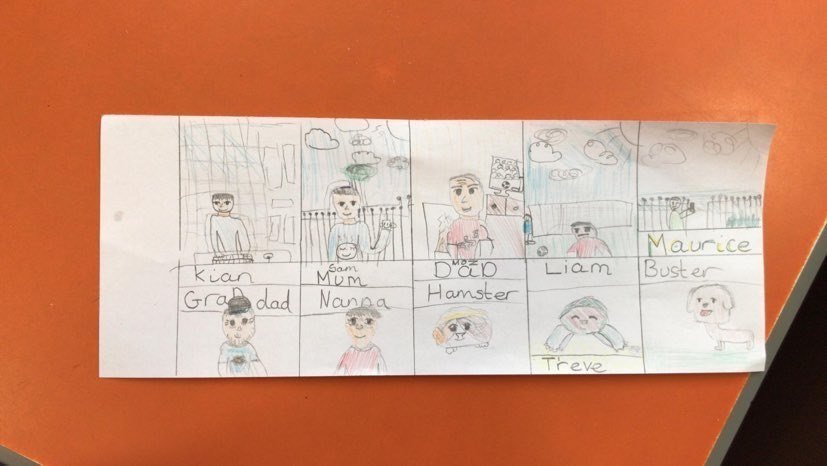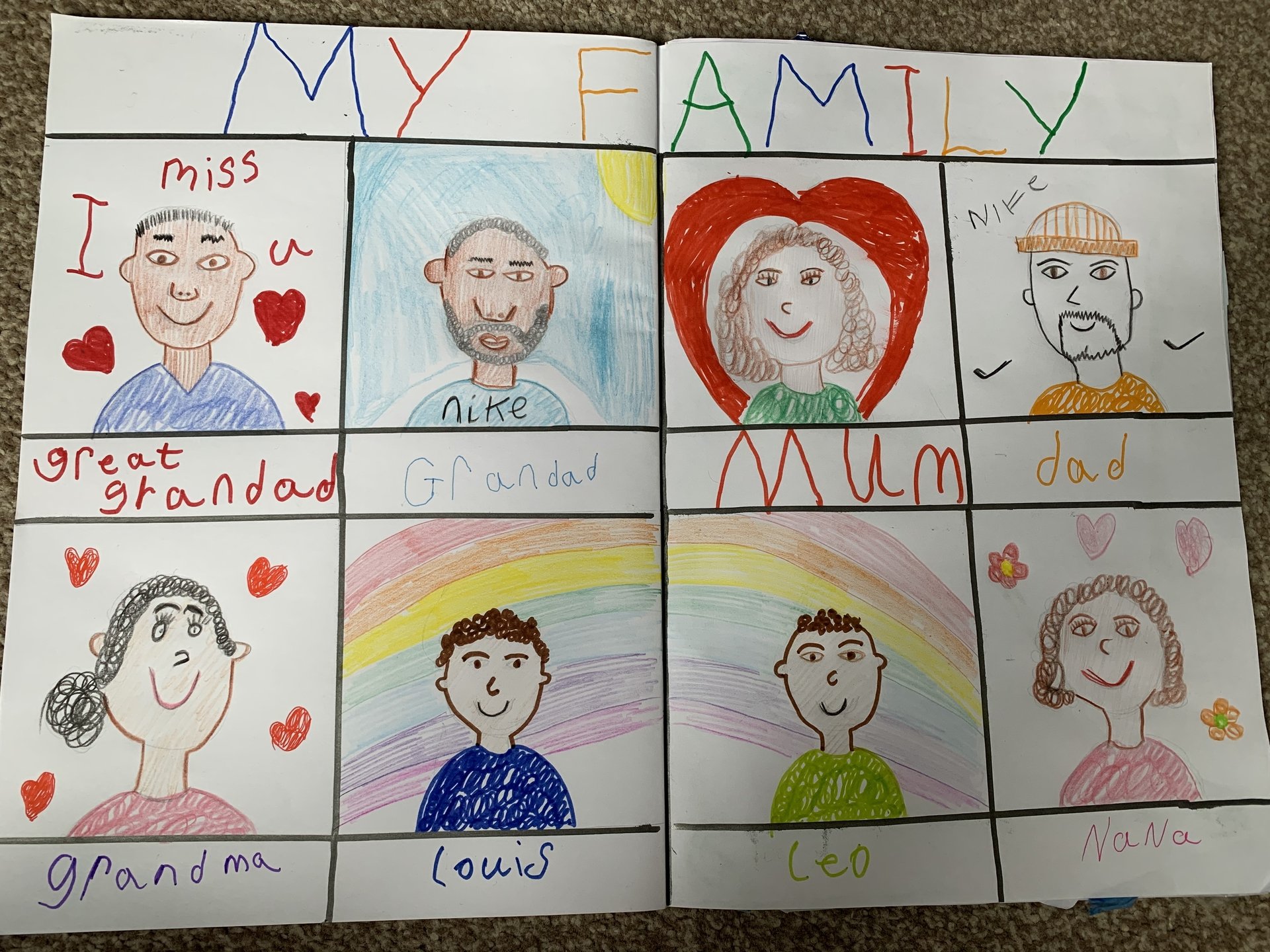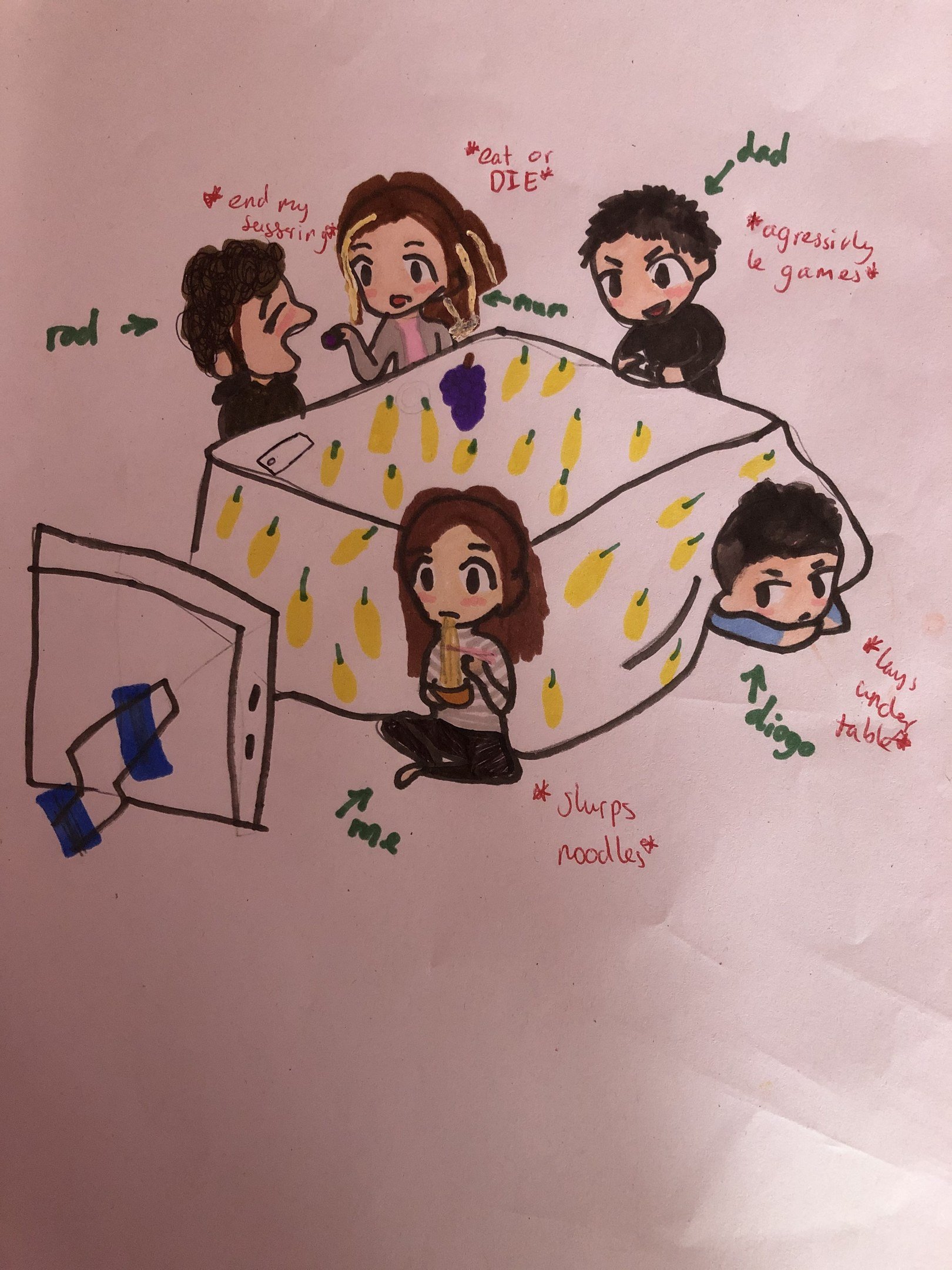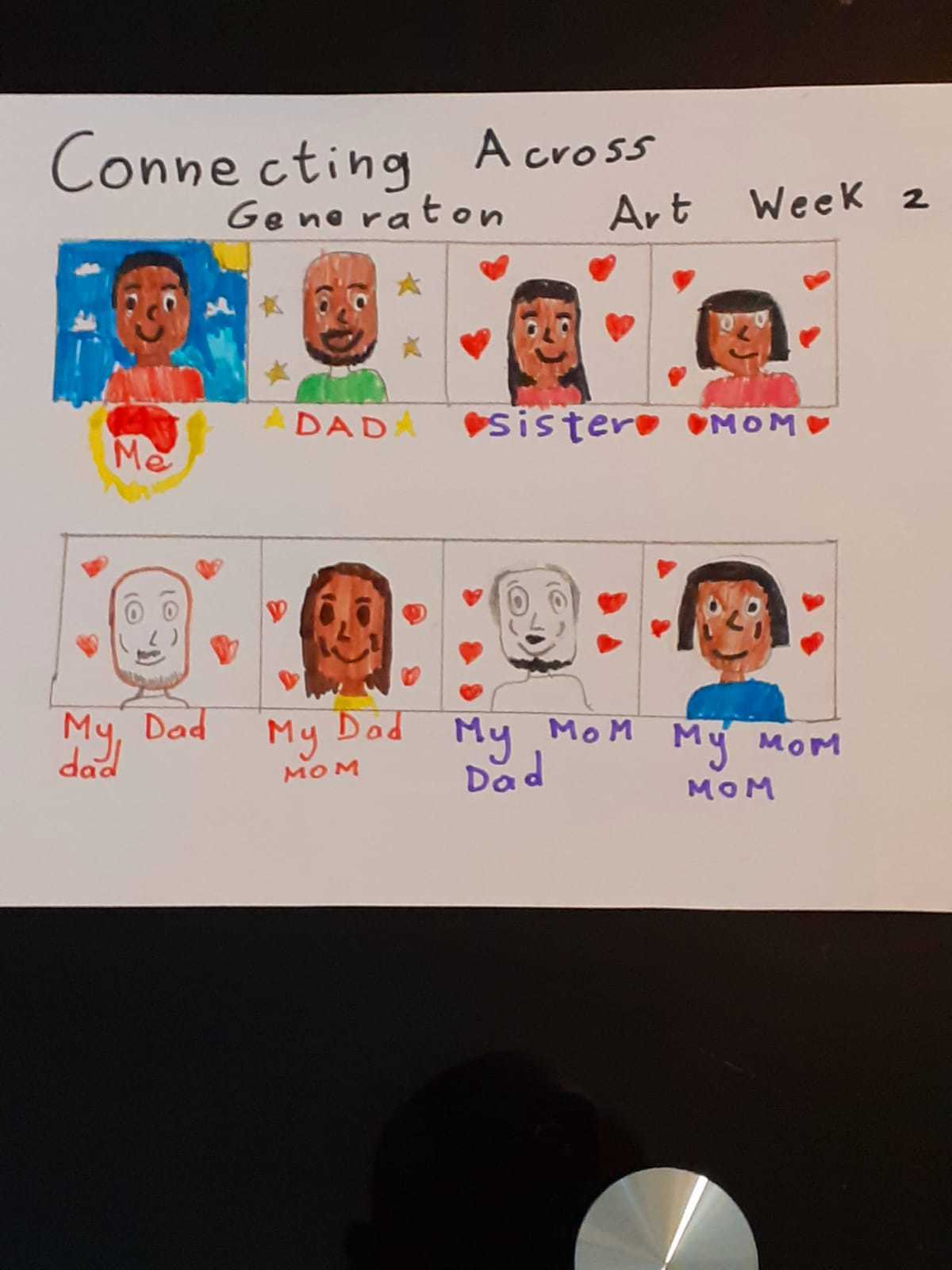 Last Week
Can you believe this is the last week of our school year? And what a strange one it has been! You have all done such a great job and we are so proud of you all.
This week, the home learning will be slightly different as we won't be posting work for you every day. Instead, we have set some work for you to complete throughout the week.
First, let's start the week with some happy news.
Reading:
Choose a book from Audible and listen to it for about 20-30 minutes each day. Summarise the story to your adult after reading and tell them what you like and don't like about the story. Finally, on Friday you can complete this book review.
Maths:
This week, your maths work will be on Mymaths.com. You need to log in with the school login and then click on 'my portal login' and enter your personal login details. You will find a series of tasks to complete and you can work on these each day.
Writing:
This is the last week of our school art competition. This week, the theme is 'creative writing'. You will learn about a type of art called 'Surrealism' and how dreams can often inspire us. Your task will be to write a narrative about the best dream you've ever had and create your own dream jar. Click here to download the PowerPoint and complete the activities.
There are still some amazing prizes to win! To enter the competition, you will need to send your writing work as well as your artwork. Each participant will receive a certificate. Good luck!
PSHE:
We are going to use this week to reflect on the year. We wish we could have spent longer together but we can't wait to see you after the summer holidays. The activities are all listed below, feel free to choose which day you want to complete each one. You can still email these in to us if you'd like to share your work. We would still love to see them!
Exercise:
BBC Bitesize hosted a 'Sports week' to celebrate all things sporty. They celebrated with daily activities, advice and tips from professional athletes. Each day is focused on a different sporting activity, such as cycling, cricket, gymnastics and football. Click here for more information and find all the episodes on BBC.co.uk.
Have a wonderful summer everyone! We are sad that we can't hug you goodbye, but this year will definitely be one to remember. Well done for going over and above during these strange times and doing the best you could. You are true Moston Lane superstars and we are super proud of you.
Lots of love,
Miss Redpath and Miss Fuentes xx