Home Learning
Home Learning
20 March 2020 (by admin)
From today, school is closed until further notice (except to children of Key Workers).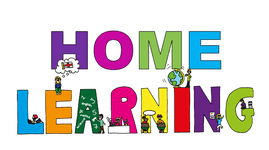 To ensure all children have access to learning at home, from Monday (23rd), all teachers will be providing the children with work via the 'Home Learning' section of our website.
Each day your child's home learning page will be updated with a new set of activities. Please ensure that your child completes the daily activities set.
If you are unsure of anything, or have any questions, all teachers can be contacted via the year group specific email addresses below.
If you have any other general queries, the school office will be open from 9am - 3pm. You can also email
We will continue to do our best to support you during this time, stay safe.