World Book Day 2019!
World Book Day 2019!
1 March 2019 (by admin)
This year we are going to be celebrating World Book Day on Thursday 7th March. World Book Day is all about sharing and celebrating our love of reading.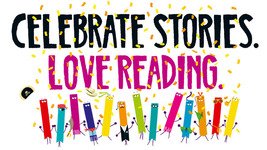 On Thursday, if your child wishes to, they can dress up as their favourite book character. For example, they could come as 'Jack' from Jack and the Beanstalk or 'Little Red Riding Hood'. We look forward to seeing your favourite characters being brought to life!
As always thank you for your continued support and co-operation.