Meet Little Amal - The Walk
Meet Little Amal - The Walk
13 October 2021 (by admin)
Meet Little Amal. She is a 3.5 metre puppet of nine year old refugee girl, who is walking from the Syria border, through 65 cities, towns and villages, all the way to Manchester.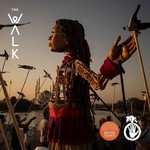 Together with local communities and artists, you can join us in giving her the warmest of Manchester welcomes with a celebration of song, dance, live music and puppetry. There will also be a few surprises along the way!
Little Amal arrives in Castlefield Bowl, Manchester on Wednesday 3rd November 2021 at 7pm.
This event is free, however a ticket is required. Booking opens at 10am on Thursday 14th October 2021. Follow the link below to book tickets.
https://mif.co.uk/whats-on/the-walk/
Don't miss out on this extraordinary event!