Whole School Art Competition
Whole School Art Competition
11 February 2021 (by admin)
REMINDER: Our whole school art competition finishes tomorrow! We would love for you to join in.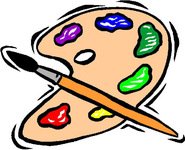 The theme is 'A View from my Window' and it can be anything you would like. It might be what you can see out of your bedroom window, or it might be what you wish you could see in a dream land! You can simply sketch your picture or use whatever you have around the house to create it.
To enter, you just need to take a picture of your finished piece to your year group email address. The competition is also open to adults, so we would love to see your creations too!
For more information and inspiration, please visit the art page on the Moston Lane website.
We look forward to seeing all of your wonderful artwork!