Times Table Rockstars Competition
Times Table Rockstars Competition
1 February 2021 (by admin)
It's competition time again! We are running another Times Table Rockstars competition this week.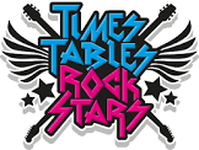 The competition starts on Monday 1st February and will run until Friday 5th February. Play any game type at any time between 8am and 5pm to enter.
The person with the most correct answers from KS1, LKS2 and UKS2 will win a prize.
Check back next week to see who the winners are!
Who will be crowned champion?