Entrance for Reception & Year 1 update
Entrance for Reception & Year 1 update
4 September 2020 (by admin)
Important news regarding the change of entrance for Reception & Year 1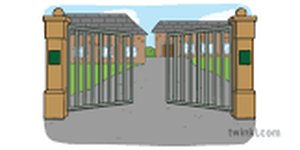 Dear Parents / Carers,
First of all, I just want to say how amazing all of the children were yesterday. I could not have been more proud. Thank you to all those parents who maintained social distance and arrived at the correct time. We have decided that our youngest children / any children should not enter from the main entrance / road. As from today, we are asking that Year 1 ( 8.25 ) and Reception ( 8.55 ) line up at our Ashley Lane entrance. They will also be collected from the Ashley Lane Entrance
The health and safety of all our children is paramount. Thank you for your continued support and patience. It is so lovely to have all our children back.
Yours faithfully,
Judy Kerton
Headteacher