Welcome to Year 2's class page! Here you can find information about our classes, topics and curriculum.
Class: 5
Teacher: Mr Buckley
TA: Mrs Salthouse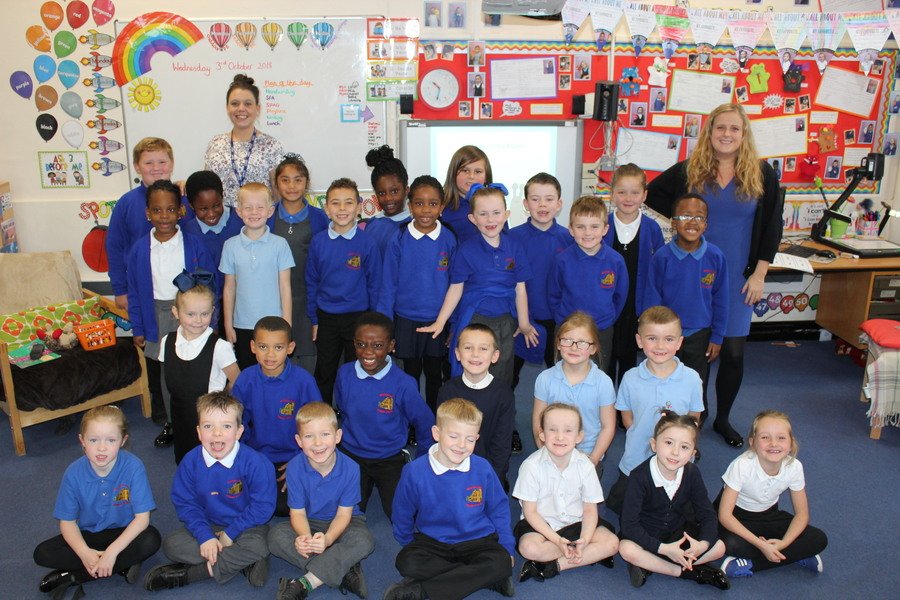 Class: 6
Teacher: Miss Rowland
TA: Miss Stephenson
In Year 2, we offer a broad and balanced curriculum to prepare our children for a life in modern Britain.
If you would like to view the curriculum map for the whole year, or for previous half term topics, click on the links below:
Beside the Seaside
This half term, Year 2 have been focusing on the topic 'Beside the Seaside'. In this topic, we have linked our Writing, History, Geography and PE to the beach theme. We have looked at beaches from the past and compared them with what they look like during the current day. We have focused on two different seaside resorts in Geography: Blackpool and St Ives comparing them with their similarities and differences. We have also had a surprise beach afternoon in the hall with lots of different stations and activities for the children to try like they would do at the beach! These included: a water area, sand area, badminton, volley-ball, puppet show area, Punch and Judy photo shoot, sunbathing area and stations for ice-cream and juice. The children really enjoyed this surprise and couldn't stop talking about it for days after! We have since written a postcard for Writing and a recount of the afternoon too.
Design and Technology Project
This half term, we designed a vehicle on a design sheet, making sure we had the method and the appropriate materials, then we made the vehicles from cardboard and painted them. I've put lots of photographs in the shared you could put on the Class 6 page of us doing this please.
Video Link with Engineer (Science Week)
Trip to Manchester Buddhist Centre
Year 2 went on a trip to the Manchester Buddhist Centre after catching a public bus from school. We spent time in the Buddhist Centre learning more about Buddhist beliefs as well as trying out some meditation and breathing exercises. We listened to Janet (a Buddhist leader at the centre) tell us about her Buddhist daily life and stories about Buddha. We had chance to try out some exercise on prayer mats, ring the special bell and look at special Buddhist artefacts such as the prayer wheel.
Poppy Artwork
Year 2 have been focusing on making two pieces of artwork around the theme of poppies for Remembrance Day. They have created a poppy out of clay and painted it in the style of Paul Cummins, "Blood Swept Lands and Seas of Red" from the Tower of London, as well as teaching the children about 3D art and sculptures. We then made a poppy field painting in the style of Vincent van Gogh's flower paintings, using dashing brush strokes and different shades of paint. After creating these two pieces of poppy art, we discussed and wrote up comparisons of the two similarities and differences.
Remembrance Trip to St John's Church (Moston)
Year 2 have been focusing on Remembrance as part of History and RE this half term (Autumn 2). We have not only created poppy artwork and learnt about the History of WW1 and WW2, as part of why we have a Remembrance Day, but we also had a visit to St John's Church in Moston. We walked around the Church and its grounds looking at Remembrance poppy wreaths. We talked about the different colours of wreaths (red, white and purple) and looked at the Remembrance war memorial inside the church. Miss Rowland then played The Last Post on the trumpet whilst we had some reflective time to think about the soldiers and families affected by wars in the past and currently happening today.