Welcome to Year 2's class page! Here you can find information about our classes, topics and curriculum.
Team: 5
Teacher: Miss Howes
TA: Miss Walker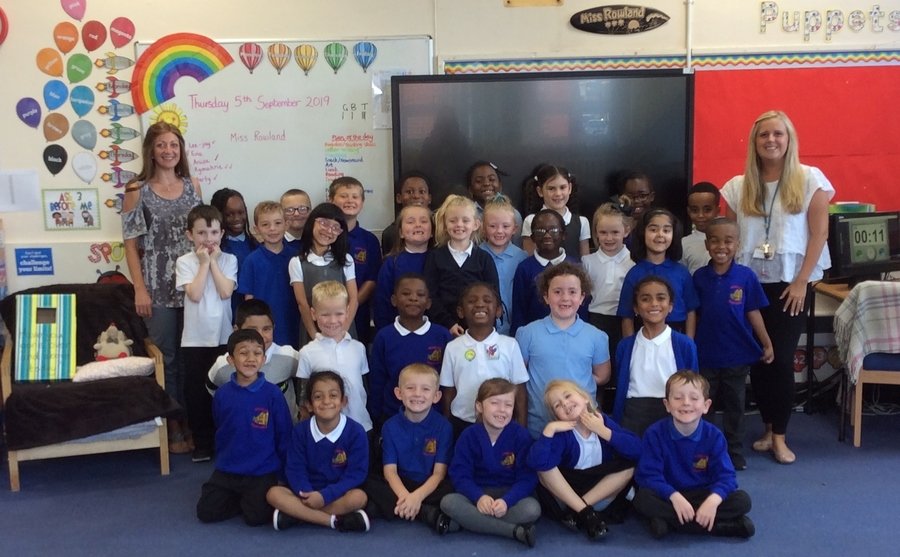 Team: 6
Teacher: Miss Rowland
TA: Miss Stephenson
In Year 2, we offer a broad and balanced curriculum to prepare our children for a life in modern Britain.
If you would like to view the curriculum map for the whole year, or for previous half term topics, click on the links below:
European Day of Languages
In Team 6 for European Day of Languages (Thursday 26th September), we shared different languages we already knew and have experienced from family members and holidays that we have been on. There are lots of different languages in our class that we loved sharing with each other! We learnt how to say 'hello' in different languages and it was so much fun :) We also learnt a song called 'All Aboard'. This was a song that had French, German, Spanish and Italian lyrics.
King Charles Spaniel Visits Year 2
For our first Year 2 topic "Pets" we asked Mrs Hilton to bring in her dog Tilly and to tell us all about looking after her. Tilly was very friendly and wanted us all to play with her. Mrs Hilton answered our questions about looking after her, her favourite toys, food and things Tilly doesn't like and is scared of. We then used this visit to help us with our King Charles Spaniel fact files in Writing too!
Science Offspring Sorting Activity
In Team 6, our Science topic this term is 'Animals Including Humans'. We looked at what different animals and humans need to survive and even used some very scientific words like habitat and oxygen! We looked at animal life cycles and did a matching activity in groups, where we paired adult animals with their offspring.