Valentine's Fair Raffle Winners
Valentine's Fair Raffle Winners
15 February 2018 (by admin)
Thank you to everyone who attended the KS1 fair on Tuesday! We hope you had a fantastic time and managed to find some treats for your loved ones. A massive congratulations to the winners of our raffles!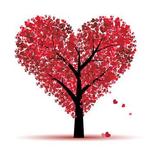 Congratulations to the winners of the Valentine's Raffle prizes!
Guess the number of smarties was won by Marcelo in Class 5!
Guess the name of the money was won by Joshua in Class 10!
The spa hamper was won by Harley in Class 5!
The chocolate hampers were won by Layla in Class 2, Benjamin in Class 6, Jasmine in Class 12 and TJ in Class 2!
The gift card was won by Alex in Class 6!
The Valentine's bear was won by Roberta in Class 2!
A massive thank you to everybody who contributed to our KS1 Valentine's fair.