Nursery
What a fantastic Autumn term we had in nursery. The staff are so proud of how well our children have settled and the progress that they have made so far! It was great to see lots of our parents at our reading workshops. We will be running some maths and phonics workshops in the Spring term. Thank you to all of the parents who came on our sponsored walk to Boggart Hole Clough. We hope to do some more local trips in the Spring term. Well done to all of our children for taking part in our wonderful nativity! The nursery staff were so proud of them all!
Nursery Staff: Mrs Rycroft, Miss Thompson, Miss Peate, Mrs Cullen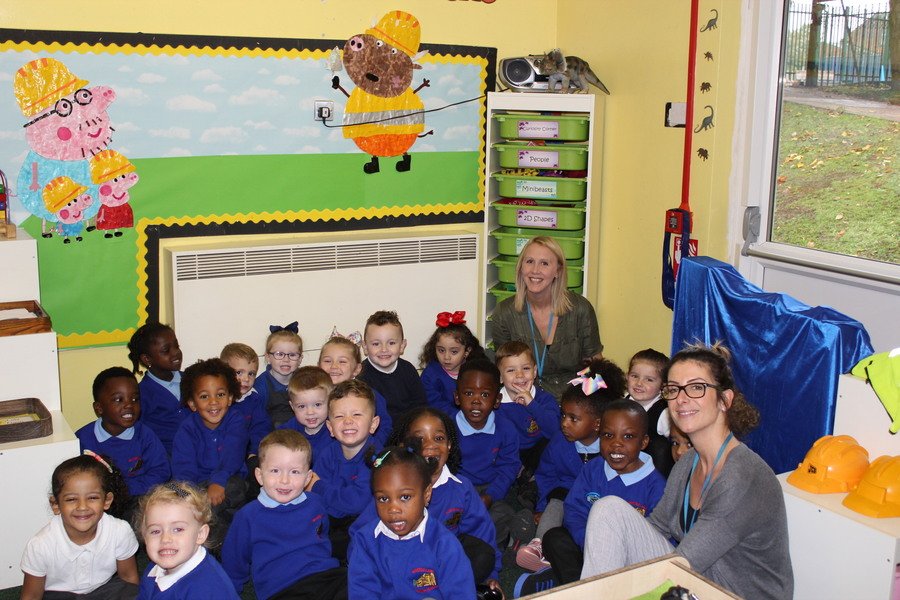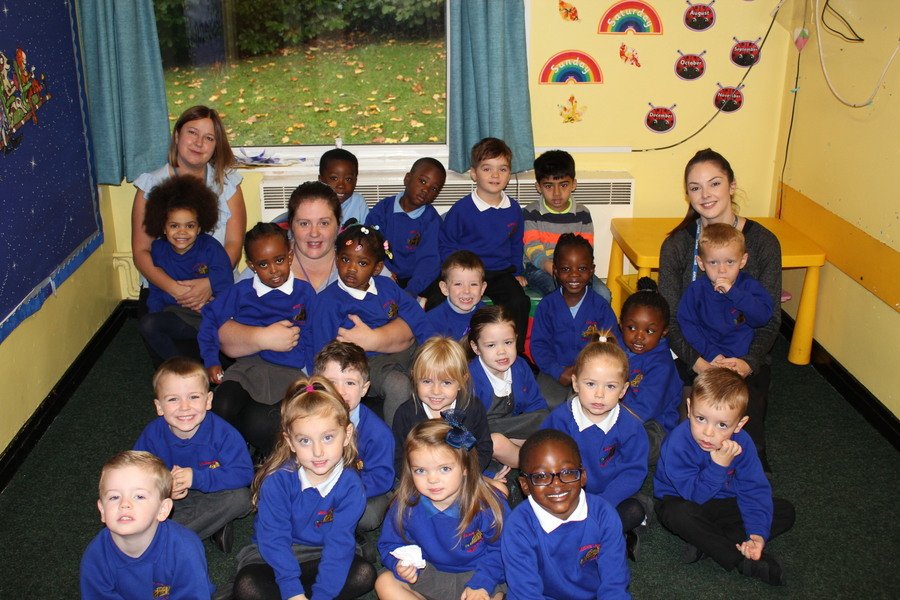 Topics
In nursery, we have a different theme each week. This half term's themes are:
Welcome to school
Marvellous me
How do you feel?
Fun with friends
We have lots of lovely themes planned for this half term. However, if you have any suggestions for themes or activities that you think your child would enjoy in nursery, please speak to a member of the nursery team.
Dance and Music
As part of our early years curriculum, the children will take part in dance or music sessions on Wednesday afternoons. For some of these sessions, your child will be expected to take off their shoes and socks. Please encourage your child to practise doing this at home.
Library Books
Please bring your child's library book to school on a Monday so that they can choose another book to take home.
Attendance and Times
It is extremely important that your child attends Nursery every day. If your child is poorly and will not be attending; please ring the office on 205-3864. Nursery begins at 8.55am and finishes at 3pm. Anyone who arrives after registration at 9.10am must sign in at the office situated in the main building and collect a late card to say they have done so. This is to make sure the children are ordered a lunch and so that we know how many children should be present according to the register if the fire alarm sounds. Parents are also reminded that nursery staff regularly attend staff meetings in the main building at the end of the day. Prompt collection of your child would be greatly appreciated. Please inform your child's class teacher/key worker if somebody different is picking them up from nursery.
Name writing
Once your child has arrived, we ask parents/carers to help their child to find their name and sit and encourage their children to 'have a go' at writing their own name, this helps the children to form letters correctly, use the correct pencil grip and really does settle the children as mornings can be so hectic in the nursery!
Clothes
We would like to encourage all of our nursery children to wear a school uniform. Please can you also provide spare clothes to put on your child's peg for any accidents.
School fund
School fund is 25p per child per week. This goes towards resources for the nursery, parties and trips out.
Thank you for your continued support,
The Nursery Team